Aubameyang: My problem was only with Arteta
4.2.2022.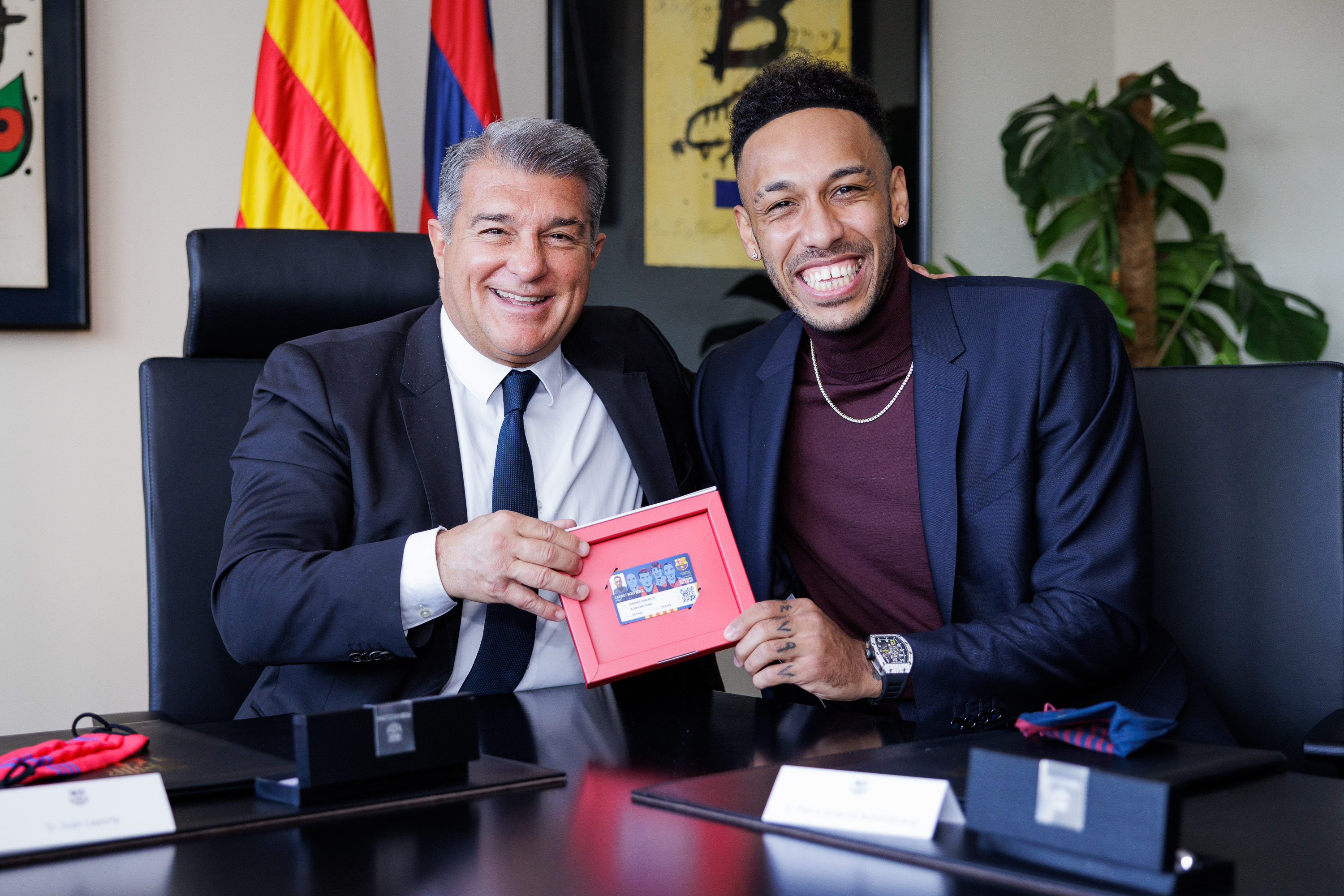 Not only did Arsenal have to pay up to get rid of Pierre-Emerick Aubameyang, giving him over €8,000,000 for the mutual termination, but the London club will have to pay even more. The most respectable name for all things Arsenal in media, David Ornstein, reported that AFC will be paying a part of Auba's wages for the six months.
That's the cost of the feud between Mikel Arteta and Aubameyang, as that is what the Gabonese's striker credits as the reason for his departure.
"My last few months at Arsenal were complicated, that's football sometimes. For my part, I never wanted to do anything wrong. My problem was only with Arteta. I can't say much more. He wasn't happy and that was it. I can't say anything else because that's what happened. I wasn't very happy and I'm better this way," stated Auba.
The striker spent exactly four years at the Emirates, scoring 92 goals in 163 appearances for the Gunners.
The deadline day transfer was quite weird in itself. Auba was already in Barcelona, staying at his father's house, while at mid-day the negotiations broke down. There was a lull and the deal was then done in the nick of time.
"That was a very long, crazy day. I was with my dad at his house and I was just hoping that everything would work out well. They called me in the afternoon and said I could do the medical checks. I was a bit stressed, but everything was good in the end."
In order for Barca to be able to sign the player, due to La Liga wage gap, Arsenal had to take on a part of his wages for the next six months. Then Auba will continue by getting paid by Barca, but with smaller wages, as the president of Barca Joan Laporta confirmed.
"Everything has worked very well with this transfer. We are signing a top player who wanted to come to Barca, who made an effort, a sacrifice, to come here, which we appreciate very much. Once we have a more healthy financial situation, we will help you as you are helping Barca now," stated Laporta.