Arteta: I convinced Granit Xhaka to stay at Arsenal
10.1.2020.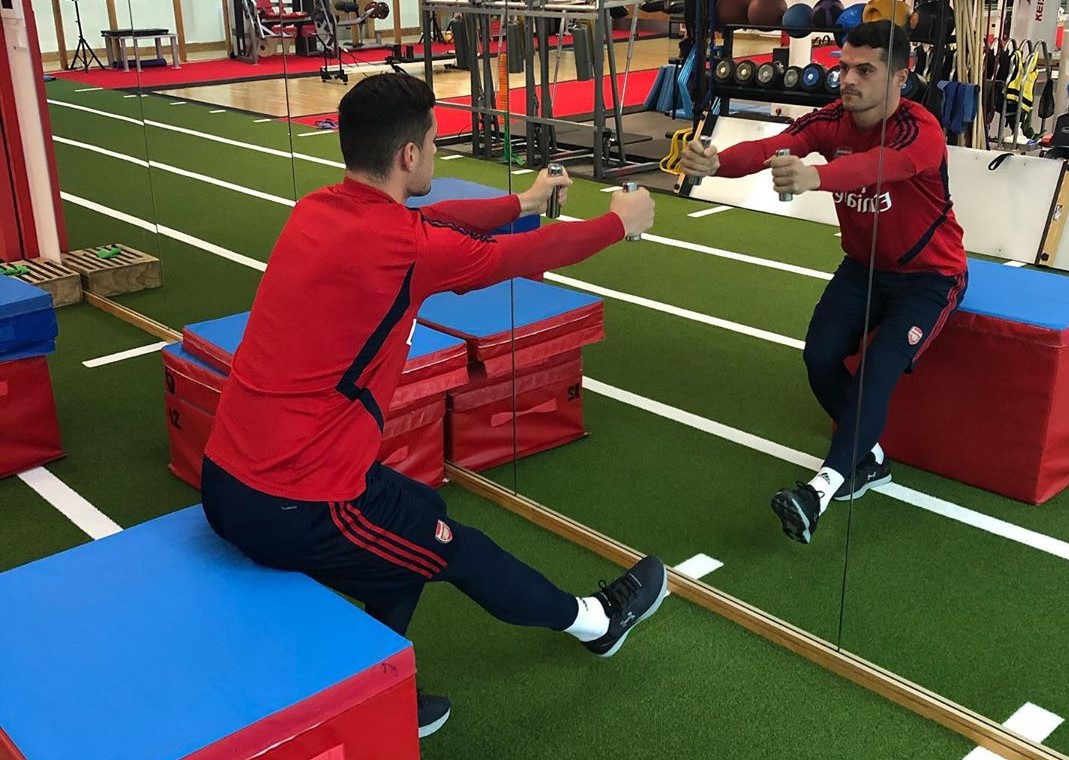 New Arsenal manager Mikel Arteta is doing all he can to keep the club's former short-lasted captain Granit Xhaka at the club. The Swiss of Albanian descent had a serious conflict with the fans when he threw the captain's armband earlier in the season when Unai Emery was the manager.
When Arteta arrived it was expected that Xhaka will leave Emirates, and his manager even stated that they have a deal in place with Hertha Berlin. The Spanish manager already spoke about how highly he views Xhaka, and now believes he has convinced him to stay despite Hertha's offer.
"The first message for him was that I wanted to understand how he was feeling, why he was feeling that way. I wanted him to hear from me my opinion on him, and that I was ready to support him and that I was ready to push the club to be supportive of him too, because I thought he could be a really, really good player for us and he could enjoy playing under me in this football club. I tried to convince him that way. He thought about it, he had a very positive response afterwards, and I think he changed his mind," said Arteta.
Arteta downplayed the importance of the incident that started the whole road of Xhaka wanting to leave the club.
"It's very common now. Every club has its own issues. Some things come within the club, some within the media, some from social media. It's very difficult nowadays to have one full year where everything is perfect. It's the environment, we have to deal with that and hopefully, in a few months nobody remembers those issues. Of course, it's not ideal when players respond and it creates an instability. So as much as we can avoid it, the better."
Recently Pierre-Emerick Aubameyang resolved or at least postponed one problem for Arsenal by saying he wants to stay at the club.
"I was very pleased to read those comments. He knows exactly what I think about him and obviously he is a massive player for us. But at the moment we are in the middle of the season and we have not discussed anything further on that," said the new manager.