Arsenal wins the fourth FA Cup in the last seven years!
2.8.2020.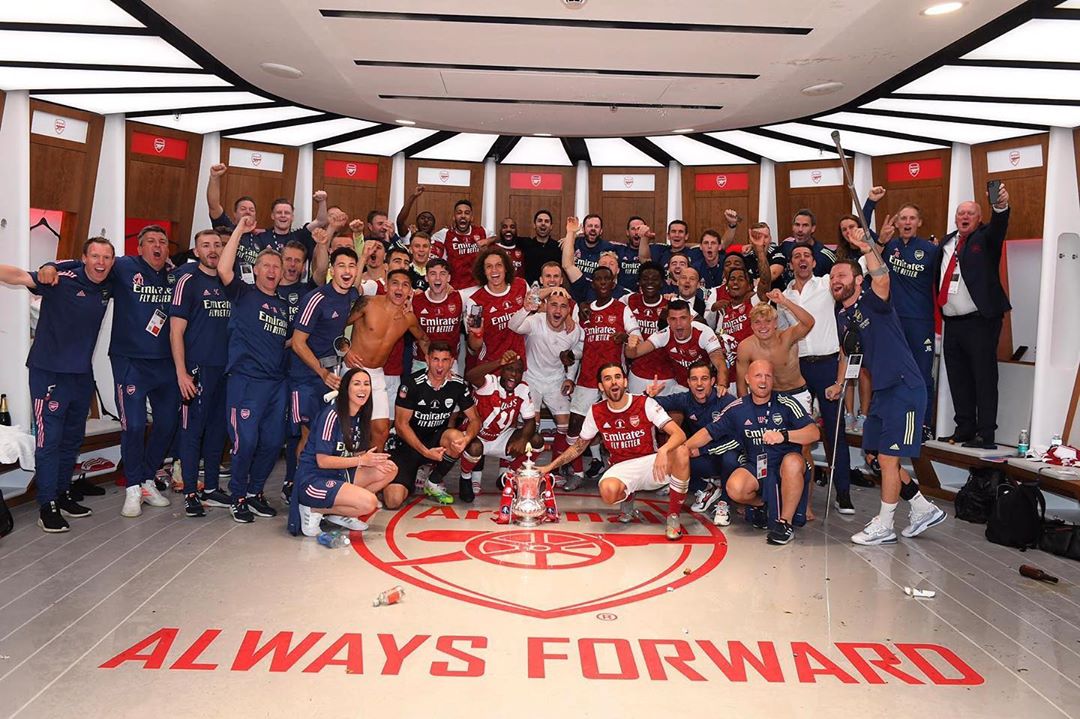 Arsenal's last league win came in 2004, the club hasn't known a League Cup triumph even longer, Champions League is a memory at this point but the club has almost monopolized the FA Cup. With a 2:1 (1:1) victory over Chelsea, the club has now won four of the competition's last seven iterations.
Their last triumph coming in 2017 with the same score against the same local rival. Only this time in front of an empty Wembley.
Christian Pulisic started the game off perfectly for the amped-up Chelsea, with a goal in the fifth minute. The Blues have been making waves on the transfer market, capturing massive players, and came into the game on the opposite energy level than the struggling Gunners. Who finished the league eight, behind Wolves, Tottenham, and Leicester.
The victory is a relished sign for the inexperienced manager Mikel Arteta, who took the squad in December but failed to deliver much better performances than his predecessor Unai Emery.
"For me personally, it has been so tough over the past six months with a lot of things that have happened in our lives but I had just one mission when I came here and that was to make the players and staff believe we could do it," said Emery.
Yet the victory belongs to the double scorer for the Gunners, their only bright light in the past season, Pierre Emerick-Aubameyang. Arteta, who enjoyed this trophy more than the ones he won as a player, was pressed immediately about the future of Auba.

"He knows what I think about him. I want to build the squad around him. I think he wants to stay and it is just about getting the deal done. I think these moments will help him to realize and believe that we are on the right path and he is a big part of that. He is loved by everybody at the club. Hopefully, he can continue with us," said the Spanish tactician.