Arsenal scored only nine goals in the league - the least in 22 years despite the €200,000,000+ paid frontline
9.11.2020.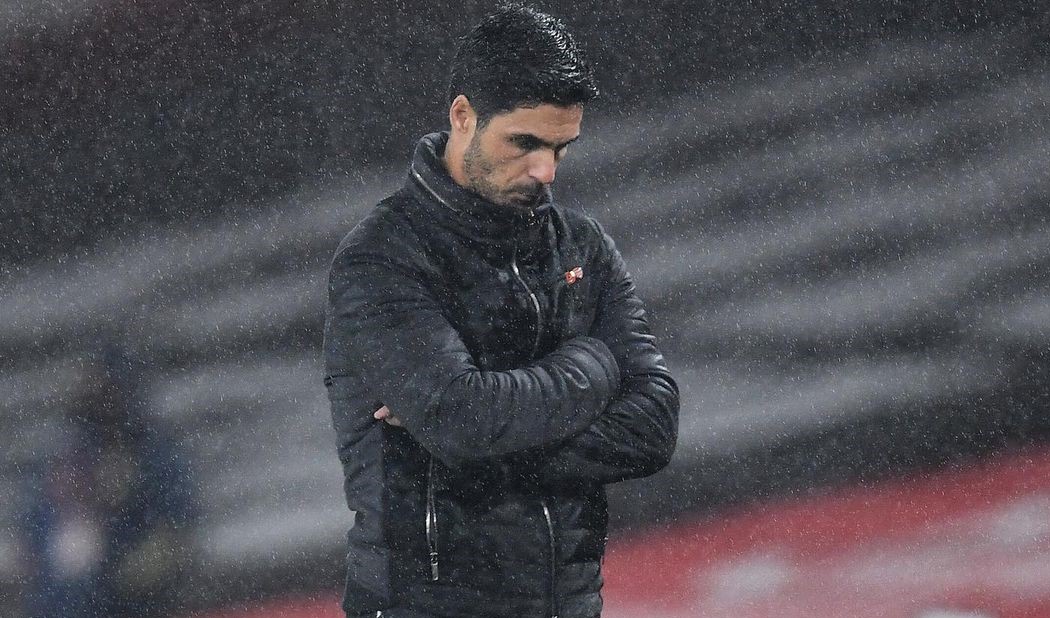 It's not a secret that Arsenal hasn't had the best start of the season with the Gunners being 12th with eight games played. But the team's striking output has been worrying as only five squads have a lower goal tally and four of them are glued to the bottom of the table.
Arsenal managed to score only nine goals in the eight league matches, which is their lowest tally since 1998/1999 season after this number of matchdays.
It's especially concerning seeing how expensively paid was Arsenal's attacking trident. Pierre Emmerick Aubameyang was brought in for €64,000,000, Alexandre Lacazette for €53,000,000, and Nicolas Pepe famously for €80,000,000 last summer.
Pepe scored only once in the league in seven games, Auba only twice, and Lacazette got on the scoresheet three times.
The 3:0 defeat to Aston Villa raised serious questions of the Arsenal's improvement under Mikel Arteta.
"When we created chances we didn't hit the target - it's a really bad combination. I take full responsibility. I am responsible to make the team perform on the pitch and today we were not a team and it is my job - it is why I am standing here," said the manager.
The side is clearly missing creativity, with Mesut Ozil exiled to the stands.
"That is something we have to improve on, to create as well. We need to be more ruthless, but again I wouldn't like to point at anybody - today wasn't about that, it was about how we went about the job and who we were as a team and what we were transmitting as a team," continued the Spaniard.
Many believe that Aubameyang is playing too far from the goal.
"A team function is a collective thing that we have to do more. We certainly are getting in some situations, but the end product is something we have to improve and about the position and his movement and where we can find him, of course we can talk about is this the right or wrong place for him, but when things were working and he was scoring that debate wasn't there."
Arteta believes that the level of scoring needs to improve if the team wants to compete with the rest of the big six.

"What is certain s that with these numbers, scoring this amount of goals is impossible to fight with the top teams so we have to maintain the numbers that we have defensively in our organisation and for sure we have to improve our numbers attacking-wise if we want to be challenging and if you want to be consistent in winning football matches."