Arsenal officially confirm Odegaard's permanent move, Arteta reveals Ramsdale is at the medicals
20.8.2021.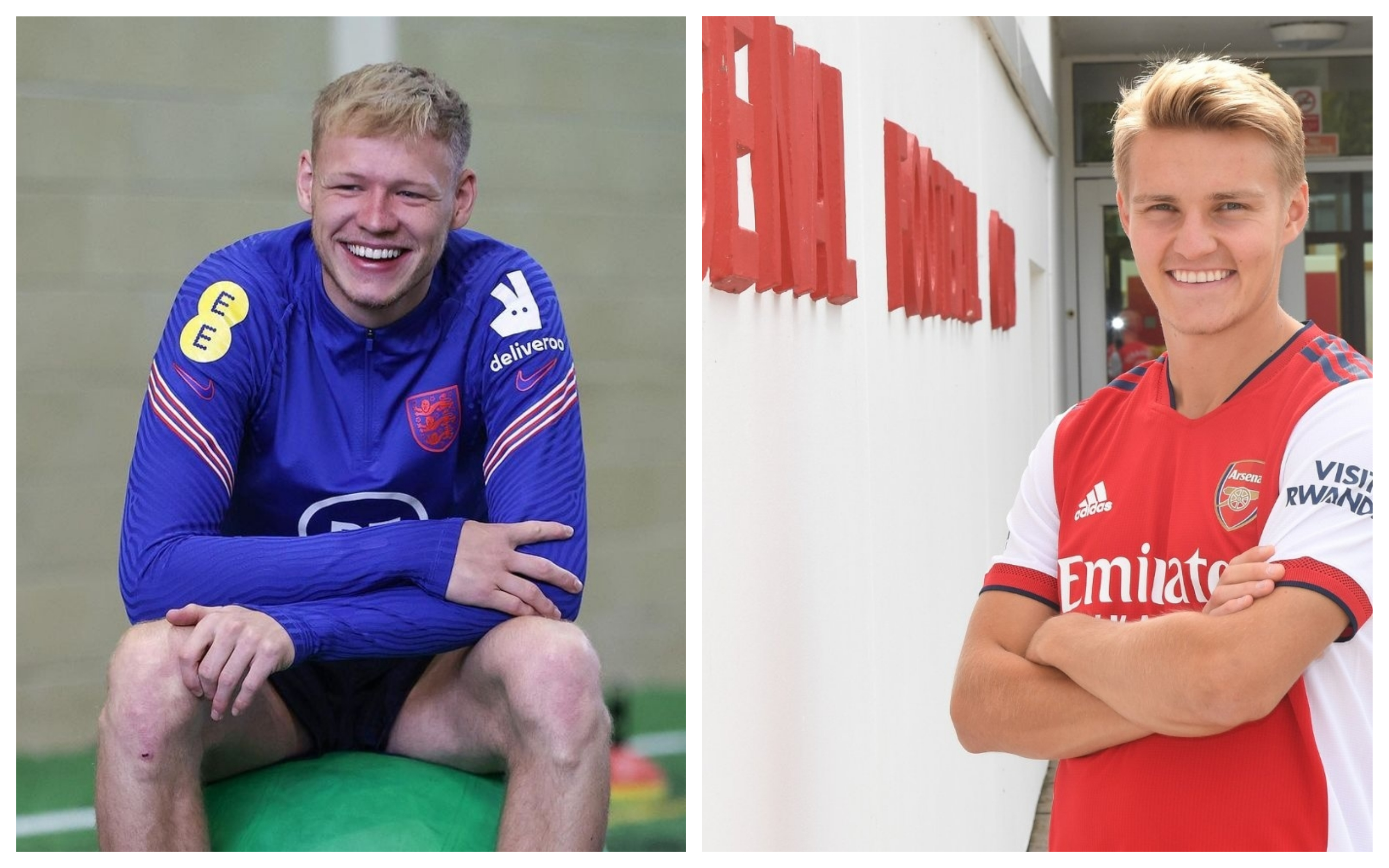 In a strong transfer window for them, Arsenal have secured one of the most exciting incoming transfers to the club in a long time. Martin Odegaard has been officially confirmed and presented by the Gunners. He signed a four year deal with the club having the option to extend the contract for another year.
The Norwegian wonderkid arrives from Real Madrid after being a part of their club, rarely the team, for six years. His fee is €35,000,000 with potential add-ons bringing the whole sum to €40,000,000. With either of these sums, the attacking midfielder became the club's 10th most expensive purchase, behind Shokdran Mustafi who was paid €41,000,000 in 2016.
Odegaard will be turning 23 at the end of the year yet he played in multiple leagues on loan, at Heerenveen, Vitesse, Real Sociedad, and Arsenal, which Mikel Arteta stressed out when he prompted on Martin's qualities.
"Well a lot of things that he brought last season. He made us better, we needed more options, alternatives, creativity and players that can be morals for this football club. He is still a really young man but he has huge experience in different clubs already. He has a unique talent based on the way we want to play so I'm delighted that the club has made an effort and we have Martin on a permanent deal here," stated the Spaniard.
The manager also confirmed that Aaron Ramsdale's move is only a matter of time now.
"We will see, there is some paperwork getting done, he has his medical almost done as well, and there are still some things with Sheffield to be resolved, so we are going to have to wait."
Sheffield United set the price at €40,820,000 for their goalkeeper and Arsenal withdraw as their initial offer was far from it. Yet, in no better alternatives, the Gunners have returned and the price is expected to be in this rank with potential some add-ons making the last bit of it.
This means that after Ben White who was brought in for €58,300,000, Odegaard for €40,000,000, Albert Sambi Lokonga for €20,000,000, and Nuno Tavares for €9,360,000, and the income of Ramsdale, the club's spending is at an all-time record.
The Gunners will also be the biggest spenders of the entire market with these fees amounting to €168,000,000 eventually. While Arsenal only sold Joe Willock for €29,400,000 this summer. Meaning that the club's owners really should have some more credit between the fanbase, especially when not forgetting the €50,000,000 Thomas Partey and €22-year-old Gabriel who were bought for €26,000,000.