Arsenal had to pay €8,400,000 to get rid off Aubameyang, Barca paid nothing
2.2.2022.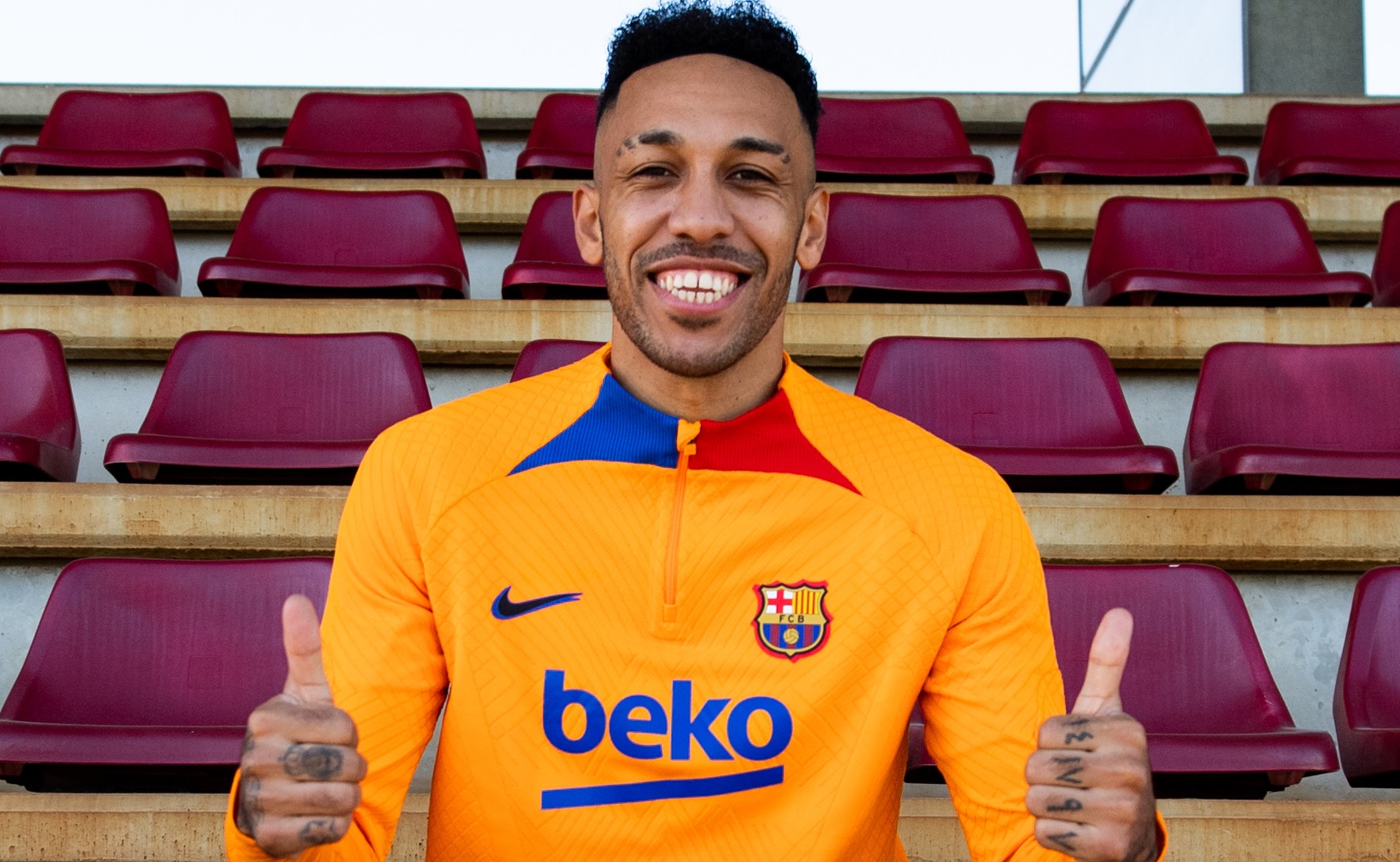 Certainly, the biggest deadline day transfer was that of Pierre-Emerick Aubameyang, yet it was only confirmed today, two days after. The man who was a club captain for Arsenal had his deal mutually terminated, yet the Gunners still had to pay to get rid of the striker!
Not wanting to repeat the situation with Mesut Ozil who saw out his contract with AFC, the executives at the Emirates accepted a smaller loss. Instead of paying €420,000 per week for the next 18 months, the club and the player agreed on a €8,400,000 severance package.
Barcelona didn't pay a dime to get the former AFC captain. The 32-year-old striker signed a deal until 2025, yet there is a clause in place that would allow for a departure in 18 months, the summer of 2023, if both parties agreed. While the release clause is set at €100,000,000.
Auba, whose mother is Spanish, spoke about the transfer and wanting to be in the city where his family has a home already.
"I think it is one of the biggest clubs in the world and it is a real honour. I have experience; I have played in top leagues and I am coming here to help and give my all for the team. I am really happy to be here and I am looking forward to getting out on the field at Camp Nou," stated Auba.
While it seems like a clear win for Barca, having little risk as the player took a pay cut to sign for them, Auba has showcased a terrible form after signing a contract extension at Arsenal. Bagging only 14 goals in 43 Premier League appearances since September 2020.
All while Auba displayed bad discipline in north London, one that cost him match squad inclusion in some important games, and eventually resulted in Mikel Arteta's action to strip Aubameyang. In his message to the Arsenal fans, the veteran striker addressed his exit.
"I have always been 100% focused and committed on doing everything I can for this club which is why leaving without a real goodbye hurts - but that is football. I'm sad I did not get the chance to help my teammates in the last few weeks, but I have nothing but respect for this club and truly wish all my guys and the fans all the best and many successful years in the future!" wrote Auba.
Tactically looking at this move, Arsenal are left in a vulnerable position as they have only two strikers left, both on last six months of their contracts, Eddie Nkitieh and Alexandre Lacazette.
As for Barca, they signed Ferran Torres from Manchester City earlier this window, Adama Traore just before Auba, while they also have Memphis Depay, Ansu Fati, and Pedri in their attacking options. An attacking trio of Traore-Auba-Torres might be the most common starting trio.
As for Auba, he will get a chance to expand his already impressive record of the clubs he scored against.