Arsenal, Spurs, and Atleti lost, Vlahovic is going to Juve and the death threats already appeared
25.1.2022.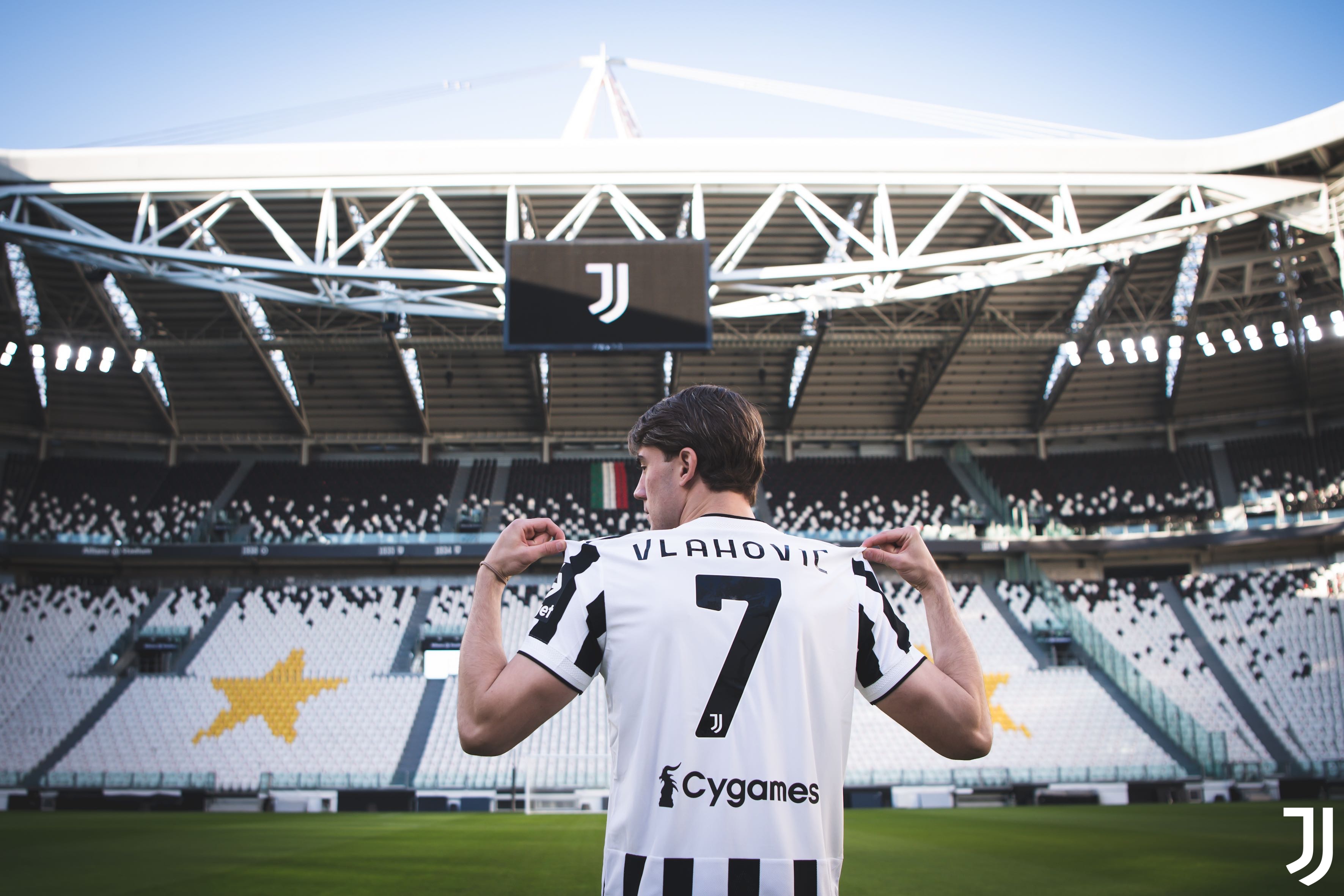 After multiple statements saying that his goal for the season is to take Fiorentina into Europe, Dusan Vlahovic will make a move this winter and have a different objective. Juventus will get a significant push to securing the top four spot and competing for the title from next season by signing the Serbian striker!
All the most respectable Italian journalists have reported it, while the media in Serbia also confirm it. Vlahovic is a Juventus player, all subject to the player signing the contract.
Arsenal offered €70,000,000 earlier in January and Viola accepted, yet the player didn't want to hear about it. His goal was Juve all along. Now, reports state that Juve will pay €67,000,000 for the soon to be 22-year-old, with another €3,000,000 as bonuses.
Of that sum, his former club Partizan will get €2,000,000 and that's where the motivation for Vlahovic's decision lies. One that inflamed the Viola faithful, with some going overboard in their hatred of their rivals Juve, putting up a banner message on Viola's training ground.
"Vlahovic, gipsy shit. Your guards won't save your life, gipsy, your life is over."
Reminding that Vlahovic was called a gipsy by Atalanta fans not that long ago, a term used sometimes in Italy to demean people from the Balkans. Zlatan Ibrahimovic heard his fair share of it.
You can hear the Atalanta fans chanting towards Vlahovic "Zingaro" (Gypsy) while he was interviewed.

This is quite sad as it's not needed. This shouldn't be tolerated but once again Serie A did nothing. Very sad.

pic.twitter.com/BrEjGHv56e

— Jerry Mancini (@jmancini8) October 5, 2021
Recently, Fiorentina players like Federico Bernardeschi and Federico Chiesa signed for Juve, eliciting the rage of the fans. With Chiesa out for the season, Juve's board had to react.
Vlahovic got his €7,000,000 per season plus bonuses, while he could've gotten more in the Premier League. He wanted Juve despite the risk because he wanted to remain in Italy and because, as many Partizan fans and players do, they are fond of the black and white colours. Fulham's on-form striker Aleksandar Mitrovic stated he was a Newcastle fan due to the same connection long before he signed for the Magpies.
Yet, Viola fans won't have understanding for it.
With Vlahovic arriving at Turin, Barcelona is hoping that this move makes Alvaro Morata free as Xavi is keen on getting the striker to Nou Camp. Firstly, Max Allegri prohibited it, now, he has all the firepower he can get. The young Serbian scored 17 Serie A goals in 21 games this season and he is ready to push towards more records in Italy.