Another top striker for Eintracht as Milan secure their major reinforcement
11.9.2020.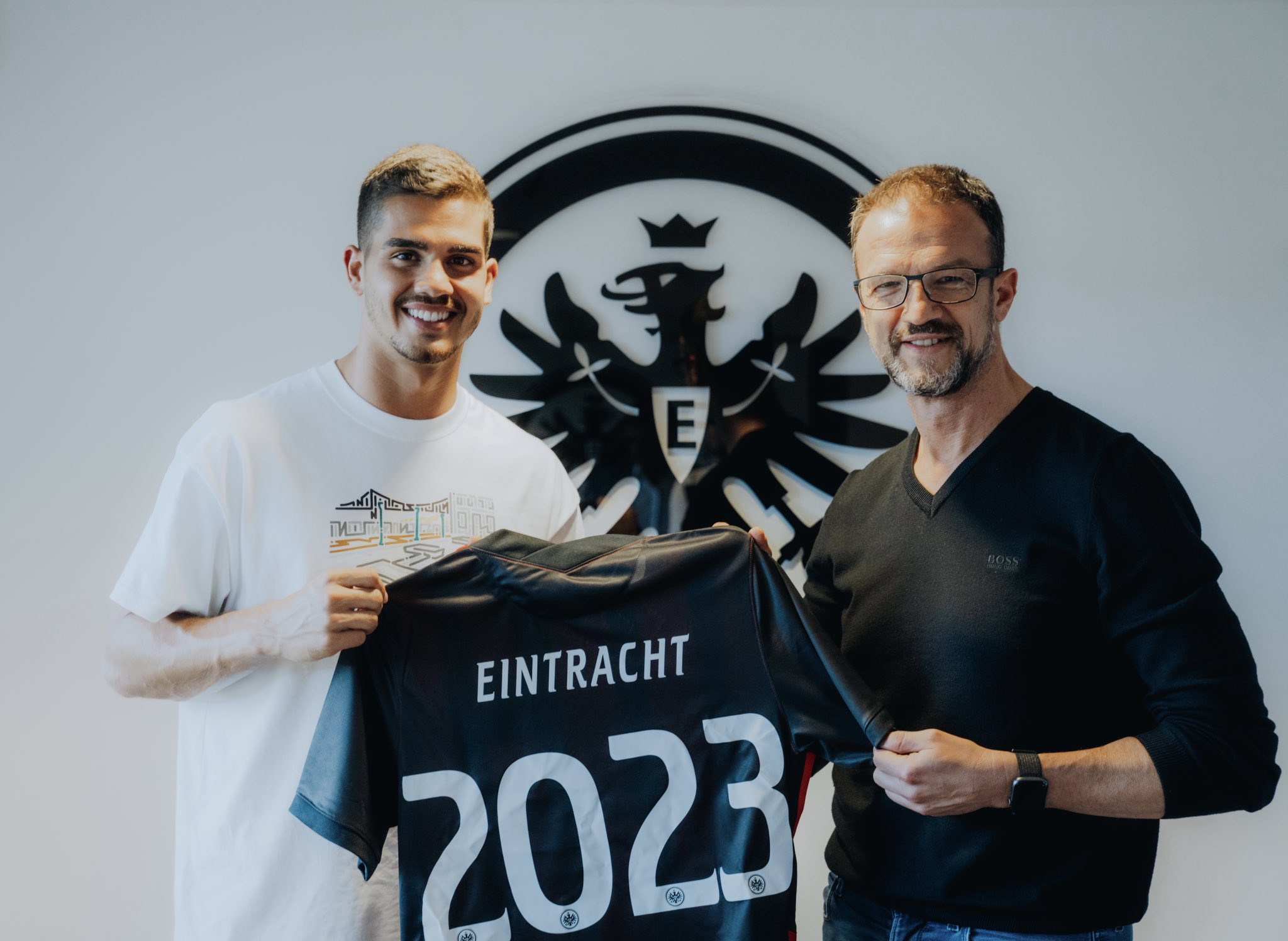 With the sales of Luka Jovic for €60,000,000 and Sebastian Haller for €50,000,000, Eintracht Frankfurt had developed a bit of a reputation for producing strikers. Even though they both ended up on a list of disappointing transfers from last summer. Now, the German side has finished the purchase of Andre Silva from Milan after the Portuguese spent the last season on loan.
Last summer two-year loans of Silva to Eintracht and Ante Rebic the other way have been arranged. The teams liked what they saw and pursued permanent transfers. Silva is moving in a deal worth €24,500,000 and has signed a three-year contract with the Bundesliga side.
He arrived in Milan as one of the biggest prospects in Portuguese football and for a hefty fee of €38,000,000 but failed to deliver with just 10 goals in 41 games. For Eintracht, he scored 16 in 37 games. As the 24-year-old is still young, at Frankfurt they've been hoping another Jovic case is on their hands as the Serbian didn't perform at Benfica before lighting the Bundesliga on fire. As the sporting director Fredi Bobic all but confirmed.
"We have seen which ones in the past few months Efficiency is in Andre. It was not for nothing that he was the second best striker in the Bundesliga after the restart. He is a young and flexible attacker who, at 24 years of age, still has development potential. We are convinced that we can take him to an even higher level here in Frankfurt and are pleased that we have tied a strong striker to us until summer 2023."
Also, the resale value is there as Andre already has 35 caps for Portugal, alongside 16 goals for the European and Nations League champions.
On the other side, the two years older versatile attacker Ante Rebic has an even greater market value as he is more proven. The 2019/2020 season saw him score 15 goals and assist five goals in 36 matches across all competitions! With his trademark never-stop-working attitude, Rebic is an asset for any side and could be a target of a major transfer in the future.
His deal is yet to be officially announced but it's only a matter of time now as Milan is having a great transfer window so far.