Angelino: Guardiola killed me and my self-confidence
25.2.2021.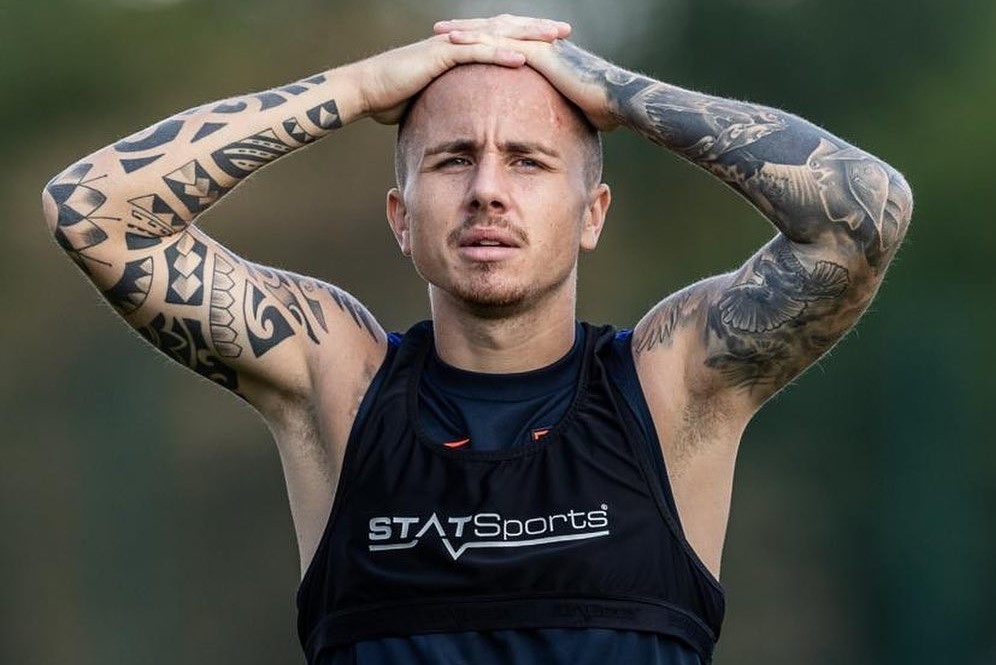 Manchester City recently sold the left-back Angelino despite having a right-back Joao Cancelo or an attacking midfielder Oleksandr Zinchenko play in that role. While the €57,500,000 flop Benjamin Mendy stays on the bench for the most time. The Spaniard Angelino was sold even though the club bought him twice, first in 2014 following his youth playing career, and then in 2019 again after he was loaned out in the first spell and sold.
Now, Angelino made a permanent switch to RB Leipzig, following a loan the last season. The Deportivo La Coruna product commented on his relationship with his compatriot Pep Guardiola and stated the manager ruined his confidence.
"Pep killed me and my self-confidence. The confidence, for me, is everything. And when you don't have the trust of the coach, it's everything. After my move from Eindhoven back to City, he had already judged me after two pre-season games and didn't give me a real chance afterwards. So I was happy that I was only awarded to Leipzig and that I am now an integral part of the club. It's hard to play one game every two months," testified Angelino.
Yet, the 24-year-old still drew some positive experiences from his time around Etihad.
"It was a 50-50 experience. On one side I really learned a lot from Pep, he improved me as a player on the pitch, and I have to be thankful for this period. On the other side, I didn't play as much as I wanted to or deserved. I like to play football, I want to be on the pitch every time, and RB made it possible. Since the first day, they gave me the trust."
Still, Guardiola is one of the most, if not the most revered manager in the game today. While Angelino's current manager Julian Nagelsmann is one of the most promising.
"They both like to play with the ball, get the ball quick. One gave me confidence and let me play. The other one just didn't. In Leipzig I felt trust from day one. The club and the coach gave me an incredible push. Sometimes you need the courage to put a player in, and he did from the first game."
Angelino only managed to play in 14 games under Pep, 1,010 minutes, getting three assists too. With Nagelsmann he already has 49 appearances, 4,323 minutes, nine goals, and 16 assists! As many in the football public, the Spaniard believes Nagelsmann will have a great coaching career.
"He can be a coach anywhere, there aren't many like him. He's got a very good team already, but imagine if he had even better players. Tactically, he always has the right key for the opponent."