Allegri: I won't be back until the summer
7.12.2019.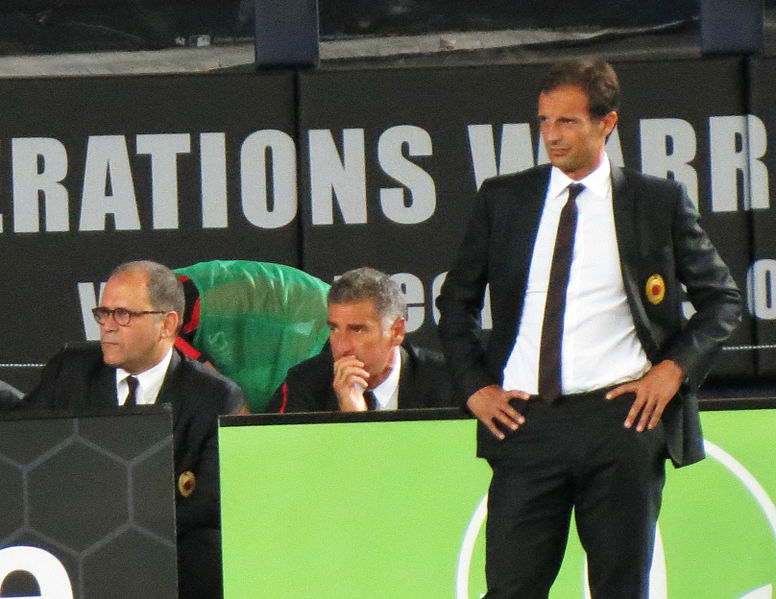 Former Juventus and Milan manager Massimiliano Allegri could be the biggest coaching name without a job currently. Therefore, the Italian is always mentioned when a big team needs a boss, as several of them already needed this season. But the popular Max explained that he won't be returning to the job before the summer.
Apart from the three months between his stints at AC Milan and Juventus, Allegri has hardly had a break since he got his start in football. He discussed the much-needed pause with his agent.
"In June. I don't know if you can call it a sabbatical or not. Giovanni Branchini and I immediately came to that decision. As soon as the relationship with Juventus came to an end the decision was to take a year out. I had 18 years as a player and I've been in coaching for 16. I stopped this year after 34. I'm happy. I have a chance to reflect, go and talk to people, do things in my private life that I'm passionate about like going to the theatre, some art exhibitions, reading books," Allegri said.
But the manager confirmed he is learning English and heated the rumours that he is set for a job in the Premier League. Arsenal is currently without a permanent manager, but it's a question whether the Gunners will not appoint one until June.
"I am taking lessons here in Milan. I manage to speak quite well. I find the listening part a bit more difficult. If I'm talking to someone who helps me out by speaking a little slower then I understand. I watch films in English and if I read something in English I understand it fine," he said.
Manchester United is perhaps the most viable option, as Ole Gunnar Solskjaer might survive for now, but could be replaced closer to the end of the campaign.
Allegri doesn't subscribe to the idea of footballing philosophies, as well of that of technology interfering or dictating the profession.
"The schemes do not exist, there is no artificial intelligence, the manager's eye counts. From January they will put the tablets at the disposal of the bench. You will know which are the most popular field paths. To do what? To summarize in one sentence what I have already seen. Football is a field, not a universe. Things lie, they touch, it doesn't matter being too electronic. You need a coach who knows how to do his job on Sundays, that's the day you have to be a manager. The rest is up to the players, to their diversity. Today around, I see the boys' football, the amateurs, I talk to their coaches and I hear things that scare me, they talk like printed books, like televisions, they are the most frequent slogans poured on guys who in turn will exchange football with other sets of slogans."