Aguero leaves City with a legacy of the best player, best moment, and room for scoreless 2,520 minutes
31.5.2021.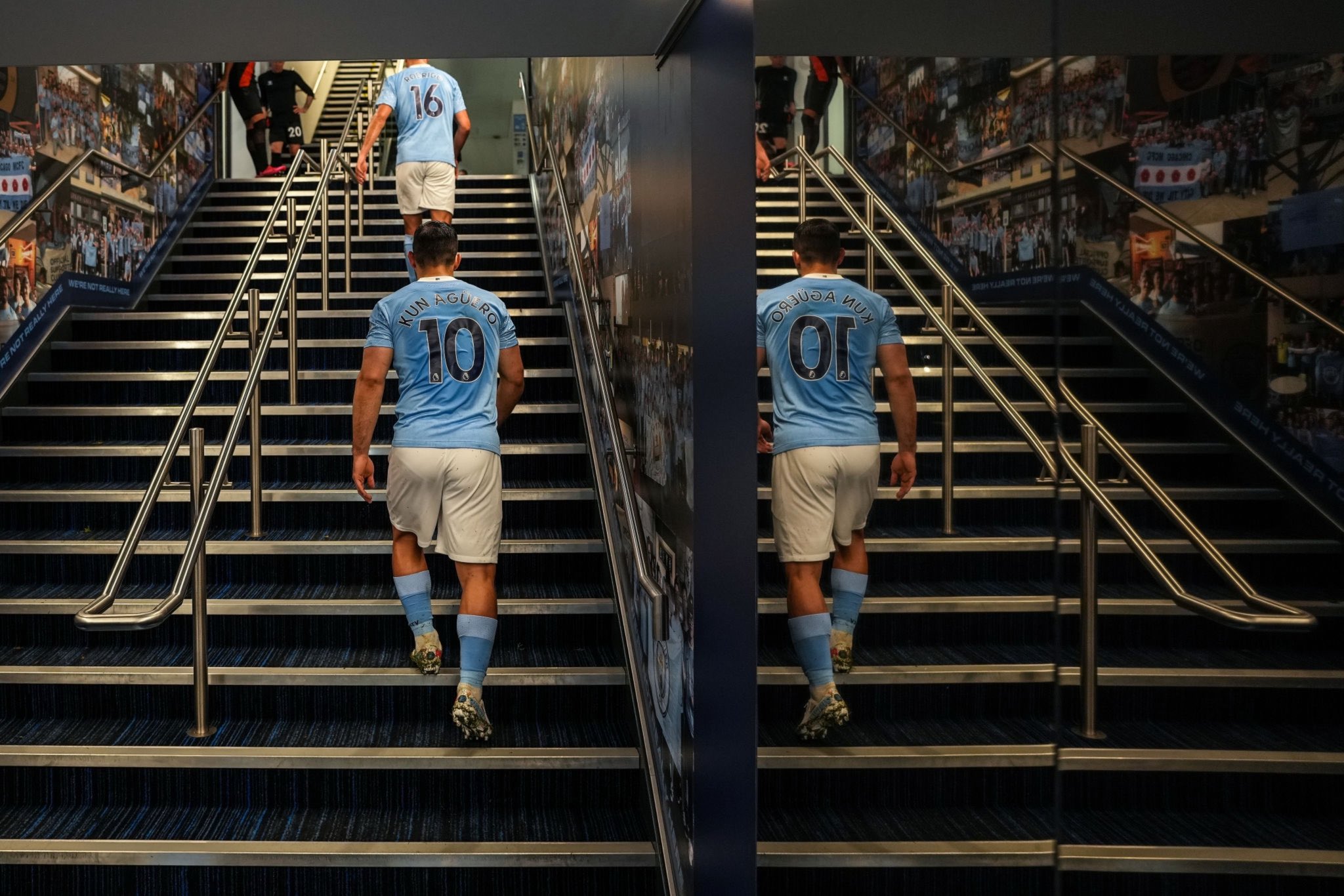 As the first try to a Champions League final didn't go Manchester City's way, the odd team selection of Pep Guardiola got the most press when looking at the lighter blue team. A bit under the radar went the disappointing last game of the club's best player ever, Sergio Aguero.
Few players could eclipse the importance of a Champions League final, and its other actors, let alone coming on from the bench. Especially as Kun did get his fairy tale farewell in the Premier League a weekend ago. Making a full circle.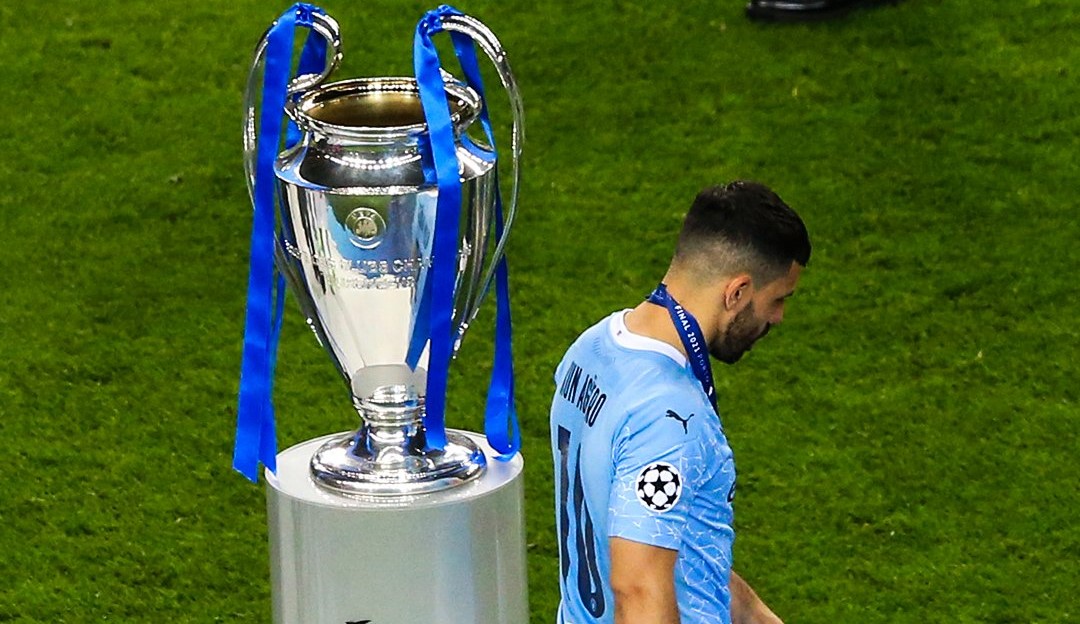 In 2011, Aguero made his Premier League debut for the club scoring a brace against Swansea City in a 4:0 win. Last weekend, he said farewell to the league by getting two more in a 5:0 win over Everton, also coming on as a substitute. The first one by demonstrating his Argentinian roots and tip-toeing in the box before craftily placing the ball in the net with the outside of his foot. The second goal was his homage to England and the 10 years spent in the country so different to his own - a powerful header and League One player would envy him on.
Concluding his Premier League saldo to 184 goals in 275 games with 55 assists! Going quite well with his five league trophies and one competition best scorer league title. Leaving his mark even deeper, Aguero could've cracked the top three of the all-time goalscorers list if he was spared by injuries this season. Yet, he cemented himself fourth, behind Andrew Cole who had 187 goals in his own career. But in front of greats such as Frank Lampard (177), Thierry Henry (175), Harry Kane (166), and Robbie Fowler (163).
Aguero did get one individual record that will most likely stay intact - with those two goals against Everton he equalled and then broke Wayne Rooney's record of scoring the most goals for a single Premier League club. Wazza netted 183 times of his 208 total for United. Kun got all of his 184 for City.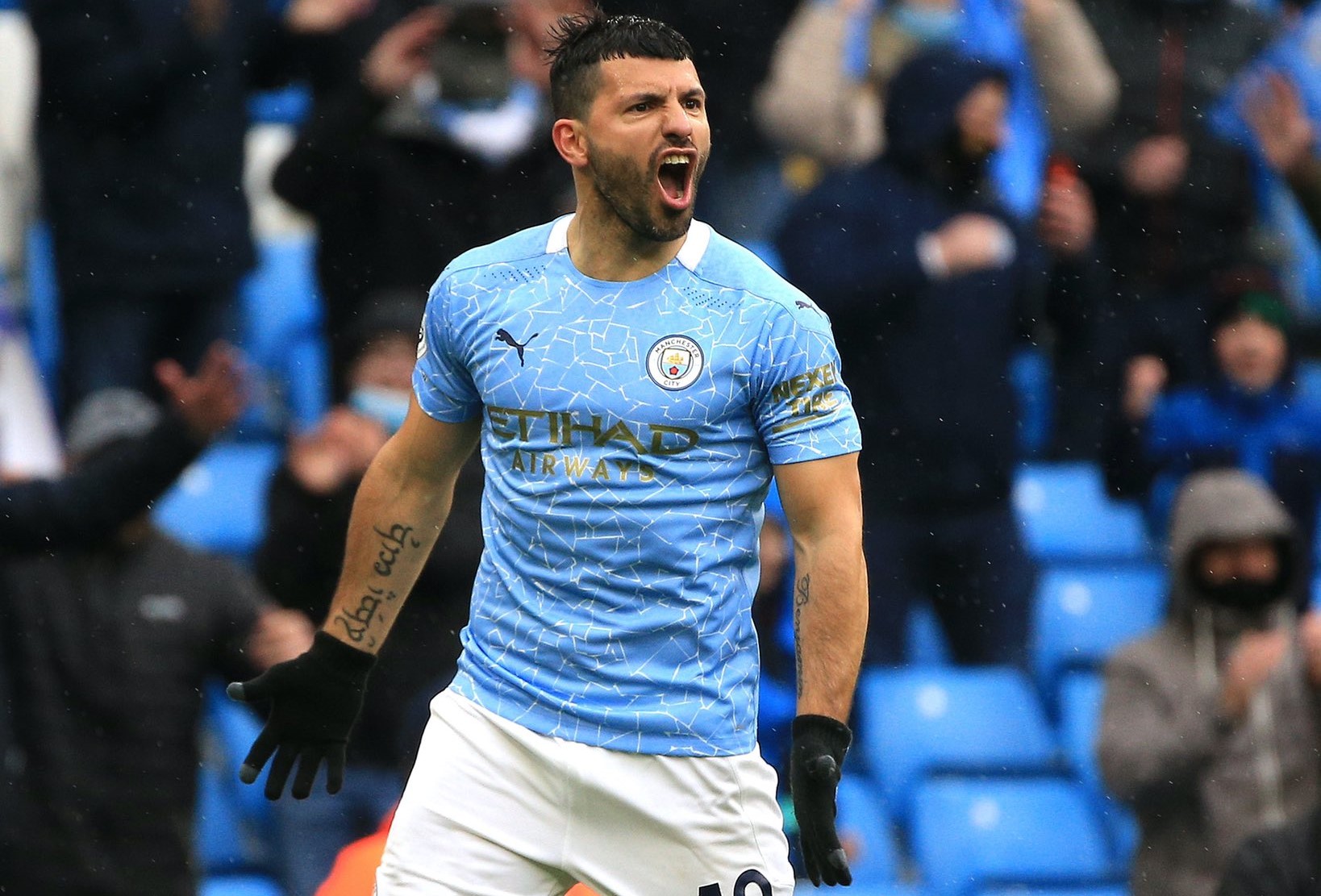 But even more impressively, Aguero will leave behind a legacy of the best goals per minute striker in the Premier League. Ahead even the great all-time goalscorer of the competition, Alan Shearer, who bagged 260 goals.
Aguero racked goals every 108 minutes in the Premier League! He could play 2,520 minutes of football in the Premier League without bagging a goal and he would still top this list of most efficient scorers!
Greats that follow behind him, Henry, Kane, Ruud Van Nistelrooy, and Mo Salah are all in the 120 to 130 minutes range. Alan Shearer played 38,199 minutes for Blackburn Rovers and Newcastle United, enough for a ratio of a goal every 147 minutes. Aguero spent 19,860 minutes on the pitch for City in the Premier League, making his fourth place all that more impressive. Cole also played an enormous number of games more, 31,640 minutes, while Rooney was close to Shearer with 38,020 minutes for United and Everton.

"Aguero has everything as a centre-forward. He's the main man, the go-to for goals and, when you're his size and getting booted left, right and centre, you have to be very special. At 173cms he is far from a giant but, just like Gianfranco Zola in my day, most of his strength comes from the waist downwards. His thighs are huge. That's where he gets that thrust and that push-off, that power in the shot from both feet," said Shearer of the Argentinian recently.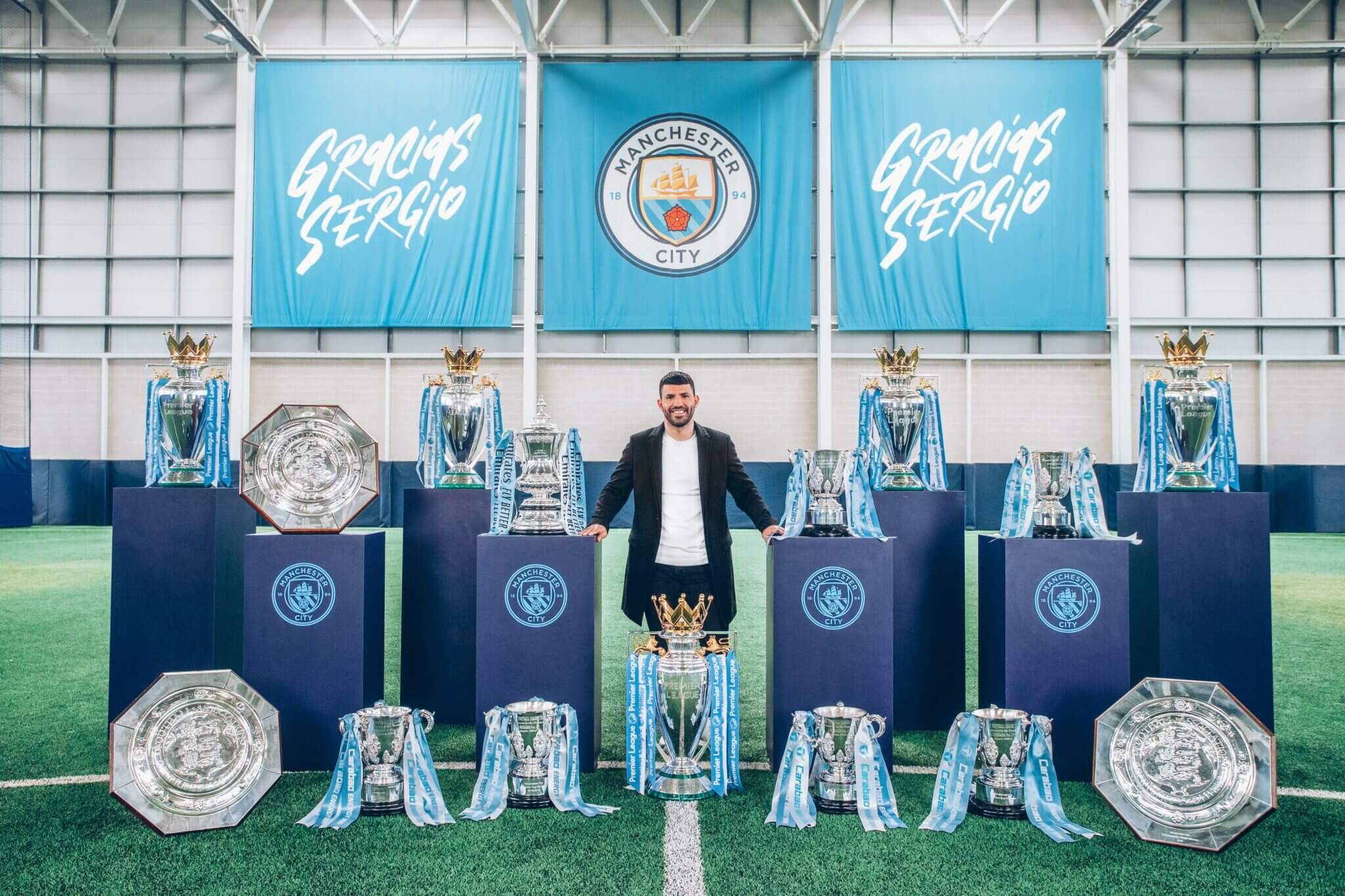 Kun can play 28 games in the Premier League without scoring and would still have the best minute to goal ratio! 
While there are some sporadic and misguided arguments on who the greatest City player ever was, there is no doubt to who was the protagonist in the most glorious moment of the club's history.
Sergio Aguero early days
Coming to Manchester City from Atletico Madrid for the then record-breaking sum of €40,000,000, the Argentinian wore his nickname on the back of the shirt - Kun Aguero. Named after the protagonist of the Japanese cartoon Kum-Kum.
"My grandparents were the first ones who gave me the name. I think my nickname is different in comparison to most athletes and so I have grown to appreciate it because it's unique. It's not every day an athlete is nicknamed after a cartoon character!"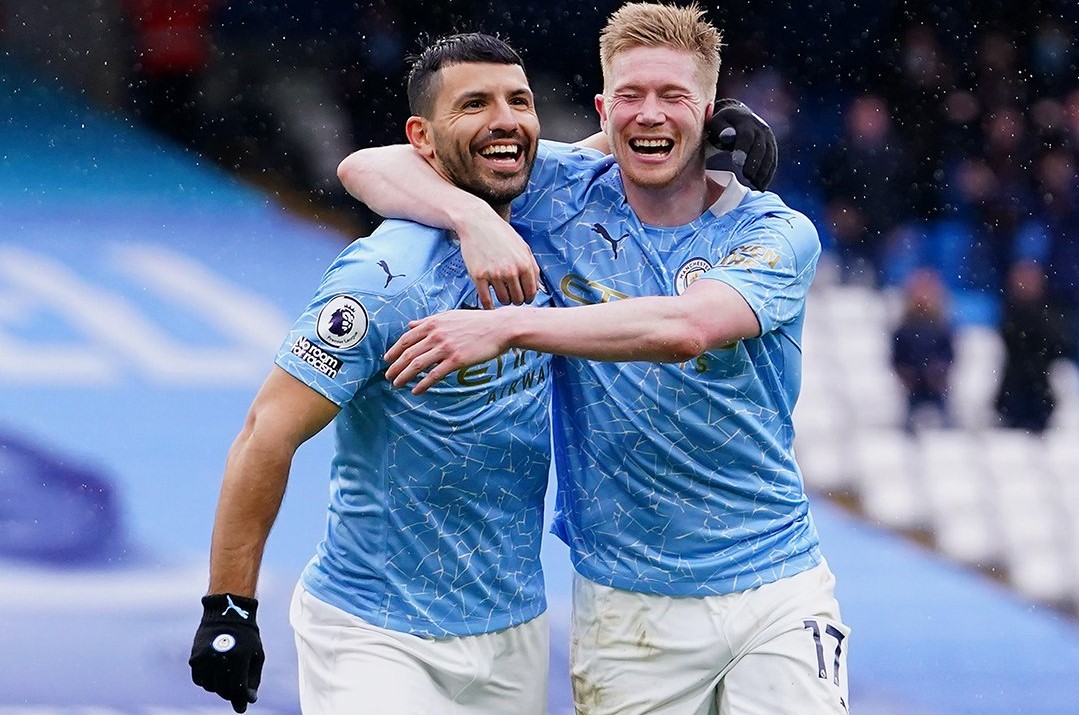 In The Athletic's revision of the childhood careers of current City players, it was revealed that Aguero was one of those who was always above his peers. As testified by Jorge Ariza, a man who spotted Aguero on local pitches and took him to first his first club, Primero de Mayo.
"He was a short, stocky five or six-year-old with a good physique. He gave these instructions, 'run here', 'play it there', and if he knew how to give those instructions it's because he had the intelligence to read the game. I thought to myself that he had to be a good player, but I must admit that when I saw him play properly, he exceeded all my expectations," said Ariza.
While Aguero is soft-spoken and shy in front of the microphone, he was bossing the pitch from a young age.
"Already, at only five years of age, he had that something extra that sets the chosen ones apart. He was touched by a magic wand. It wasn't just talent. It was intelligence, the shrewdness to analyse what was happening on the field of play. He saw things one step ahead of the others, and that made the difference. And when you sometimes thought that he had faded out from a game, he would pop up all of a sudden and win it by himself."
Born in 1988, Aguero played for his next club's - Loma Alegre's class of 1987, with the manager explaining how the talent didn't need much guidance.
"You didn't have to talk too much to Kun. Just give him some pointers. He liked to be the playmaker, but it was when he was up front that he really made the difference. What was obvious to me was that you couldn't impose restrictions on a player like that, or smother his feel for the game. Moreover, that the team had to play for him."
Sergio Aguero's leaving City
Scoring a winner for the club's first title since 1968 in the stoppage time of the last matchday of the 2011/2012 season against Queens Park Rangers. A moment that made commentators guarantee you'll not see anything like it again and question where does football go on from there.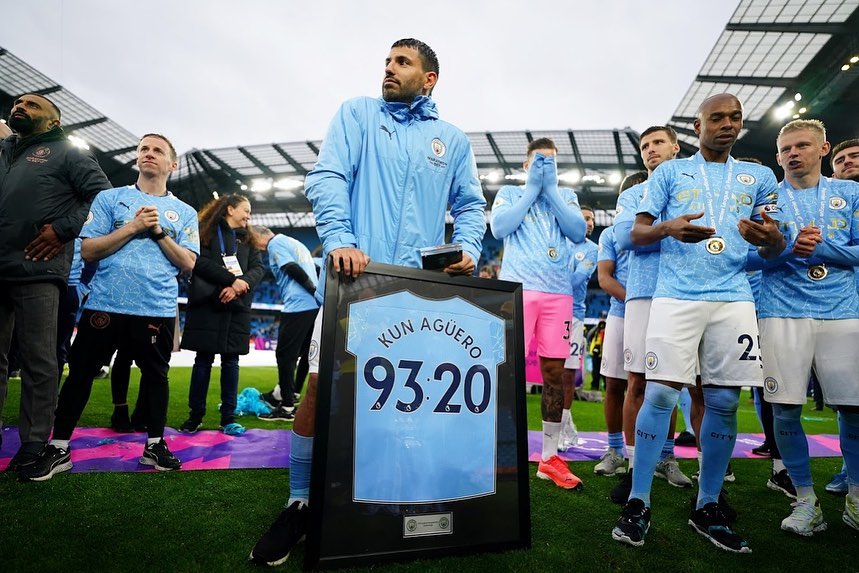 Yet, with all his importance to the club, the mural he received and the statue that will come to the Etihad, there is still a sense that Aguero wasn't always appreciated as he should've been.
When Pep Guardiola arrived in 2016 he favoured the less-experienced Gabriel Jesus. Although, in the end, Kun played 183 games under the Catalan expert, 64 more than for the next manager. Guardiola couldn't hide his tears when discussing the striker's last game at City.

"He's a special person. He's so nice. He helped me a lot … We cannot replace him, we cannot. have his legacy. He showed his quality in 30 minutes. Sergio is irreplaceable. I could say in terms of numbers he could be replaceable but it's not easy. When you see around 360 games and more than 250 goals, the amount of titles. He's a legend, the best striker I ever had at this club… but he's irreplaceable in the mind for our fans, to our people and to the players that played alongside him or the manager who worked with him. A fantastic person and human being. I think if his mind is still aggressive like he is, he can stand his career longer for two, three, four or five years," said Pep. 
Yet, there are those close to Aguero who believe that the manager never wanted Aguero in the first place, like Kun's own brother Mauricio del Castillo, a player himself. He tweeted, and later deleted a strong statement.
"Guardiola never wanted my brother since his arrival at City." Explaining his decision to delete the tweet by saying he did it for the many toxic people but reiterating his stance by saying that he would write it again.
Although it was all tears, emotions, and festivities when Aguero played his last game for City, Aguero had to swallow his bitter feeling. Reports claim that he wasn't happy with the way the club from Etihad has treated him and that he wanted another season in the sky-blue shirt.
According to reports in England, Aguero was particularly unhappy with Pep Guardiola as the manager was the one behind the decision not to offer him a new contract. The two weren't on speaking terms ever since the news broke in March and the Athletic claims Guardiola didn't utilize Kun in games even though he was fit.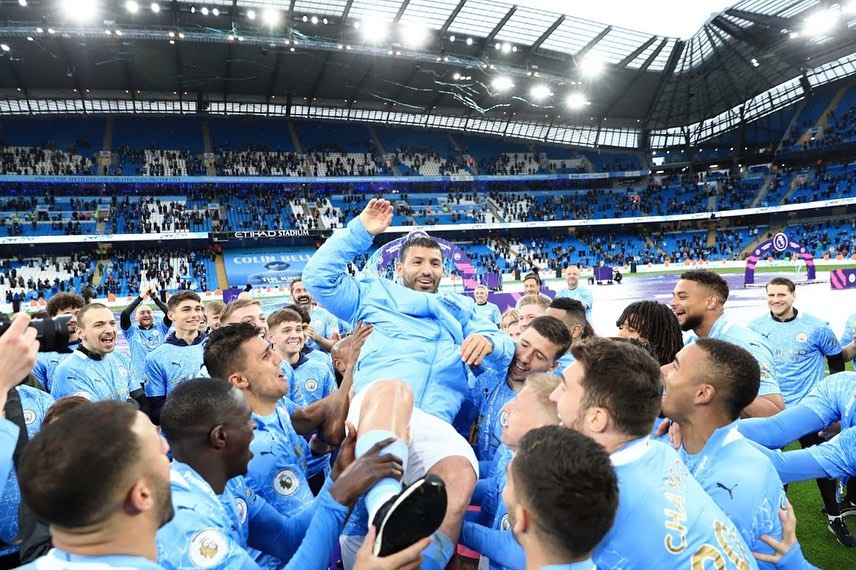 Aguero played in 390 games for City, scoring 260 goals total with 73 assists. Aged 32, he at the very least deserved more time to try and enter the top three of Premier League's all time top scorer's list. Overtaking David Silva as the club's player with the most trophies won - 15.
"Proud of the team and having worn this shirt for so many years. Manchester City always in my heart," said Aguero as no episode could tarnish the bond he created with the club.