Adil Rami: I could've had a better career but too many parties, too many girls
14.10.2020.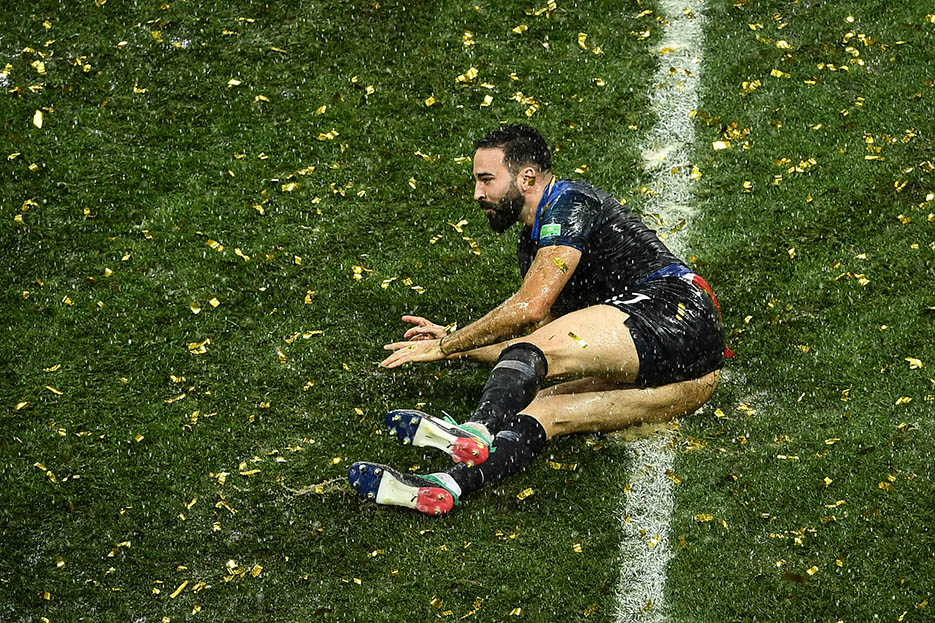 The 34-year-old centre-back Adil Rami has published an autobiography "Autopsy" and the current Boavista player has revealed some interesting details. Mostly regarding his off-pitch life for which he became more known than for his playing career as he dated Pamela Anderson. THE sex symbol of the 90s and early 2000s.
Rami played for Lille, Sevilla, Marseille, Valencia, Fenerbahce, Milan and recorded 36 caps for France, but he still believed he could've been better if not for his love of parties, women, and food.
"I could have had a better career if I had a better lifestyle. Too many outings, too many girls and I didn't pay attention to my weight. My big problem was the food. I love eating. It is a pity because when I am 100 per cent physically, no striker in the world scares me," said the 2018 World Cup winner with France.
Rami won the biggest trophy under the tutelage of Didier Deschamps, a man who has a vastly different personality than himself.
"With him it was difficult at first. I hated him. Now I thank him. When we won the World Cup, I went to see him to apologize. At first, he was very strict, he only thought about work. I love to work, but not 24 hours, it is also necessary to decompress and we don't always understand each other," he added.
While the World Cup win was the best moment of Rami's career the worst one was when he was released from Marseille in 2019 for misconduct. Adil missed practice as he stated he had an injury but he spent the day filming the French obstacle TV show Fort Boyard that requires physical stunts.
He had his issues with the Marseille president Jacques-Henri Eyraud who previously worked at Disney and Rami included that to illustrate his lack of affection for him.
"I love the club and the fans, but there is one person I hate. He is used to working with Mickey and Goofy and believes it is the same in the world of football. He disrespected me and people don't know the real reasons for my departure from Marseille. I can't talk about it yet, but one day we will know the truth. I am in court with them, I was unfairly dismissed and the justice will do its job."