Active players with high injury susceptibility that made tremendous careers despite it
29.11.2021.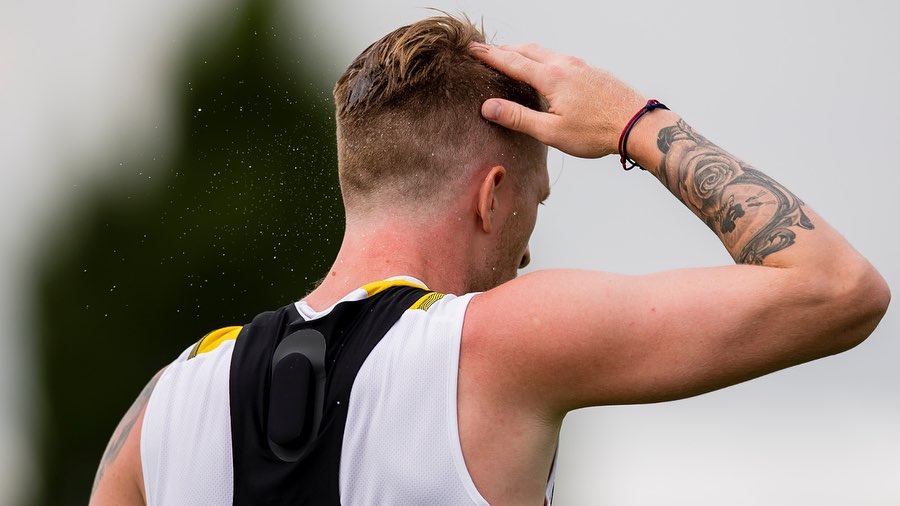 A significant part of what makes Cristiano Ronaldo and Lionel Messi so great is their unprecedented consistency. They've been at their insane level for 15+ years, and since the 2003/2004 season, there has been only one campaign in which CR7 played fewer than 43 games. Putting it differently, Messi played nine seasons with 50+ games! Yet not all top players have managed to stay fit as much as Messi and Ronaldo did, while still making memorable careers.
Of the previously retired players, Arjen Robben stands out, with his partner in crime Franck Ribery not that far off. Sami Khedira called it quits at the age of 34 because of his frequent injuries.
Yet who are the stars who pushed on despite being injury-prone, getting to iconic and perhaps legendary status in world football? Certainly for the clubs they represented.
Regardless of what the cause for these fitness setbacks might be - poor professionalism, genetic vulnerability, harsh challenges, career-changing tackles, or miscellaneous, here are active players with high injury susceptibility that made tremendous careers despite it
Neymar
Certainly, the first great player active now that comes up when talking about injury susceptibility. Neymar is notorious for playing only about half of the games Paris Saint-Germain had since his world-record €222,000,000 move from Barcelona in 2017. Even at Barcelona, the Brazilian had 10 injuries, yet the numbers at PSG are staggering at 24 different fitness issues! The variety is what makes the situation worrying and the fact that Ney is now 29. Yet, in the 130 games, he managed to play for the Saints he got 90 goals and made 55 assists. Overall, he got to 450 games in football, 265 goals and 166 assists.
Marco Reus
The German winger could be the only player of the elites that has Neymar beat for the number of injuries he sustained. While the Brazilian often suffered from many small injuries, Marco Reus also had a cruciate ligament rupture in 2017. Since coming to Borussia Dortmund in 2012, Reus had at least 46 health issues! Yet his return to Borussia Dortmund is stellar with 335 games played and 146 goals scored in them, alongside 105 assists. Becoming the first BVB player to get 100+ in both goal involvement stats. The 32-year-old did turn his ship around a bit and played the most games across all competition out of all the Bundesliga players in the previous season - 49. That's why he decided to skip on the Euro, to let his body rest for the season.
Gareth Bale
The first player that broke through in the 21st century for whom was believed to be the rightful competitor to Cristiano and Messi. Gareth Bale's 2013 move to Real Madrid from Tottenham for €101,000,000 proves that very much. Yet his injury problems are illustrated in the still young 2021/2022 season as he already had to miss 19 games because of it. Frequent calf and ankle issues amount to around 35 registered fitness issues in over a decade. But Bale can console himself with four Champions League trophies, some eurogoals scored in the finals, with a tremendous stat line behind him. Especially when looking at Spurs and Real alone - 491 games, 178 goals, and 129 assists.

Mario Gotze
If one of these players with injury susceptibility can look to one moment to console him for all his trips to the doctor, it's Mario Gotze. Arguably the greatest German hope did deliver for his country, when it mattered, scoring in the World Cup final of 2014, to bring the Goddess to the country of Bundesliga. Gotze was supposed to be a Robert Lewandowski type of a player/steal, that would usher Bayern Munich into the era of invincibility. The attacking midfielder was always injury prone, yet the situation went from bad to abysmal when he returned to BVB in 2016. Still, Gotze is the five-time German champion, WC winner, and is still hungry for football despite 45 times he got injured.

Sergio Aguero
One inclusion that is especially hard to include as Sergio Aguero's career now has a major question mark over it. It is somewhat forgotten that Kun started playing in Europe quite young, getting at Atletico in 2006, playing for five full seasons before coming to Etihad. There, in 10 seasons, he only played 33 league games or more in three different campaigns. That didn't stop him from becoming Premier League's fourth-best goalscorer ever with 184 goals! Kun always had injuries that would sideline him for at least several games, and the last two years have been particularly problematic. Now, with a discovered heart condition, it's reported Aguero might retire at 33. Still, Aguero managed to play in 663 club games, scoring 379 goals and assisting 118 times.

Cesc Fabregas
As is the case with many injury susceptible players, hinting at a correlation, Cesc Fabregas started playing at a high level very young. Missing 68 games for Arsenal due to injury at least. His woes weren't as bad at home in Barcelona, yet returned with a move back to the Premier League and Chelsea, albeit at a lower rate. At Monaco, where the 34-year-old is now playing, his age and mileage caught up with him. In the last four seasons, Cesc missed 39 games due to injury according to Transfermarkt. Yet, Fabregas will go down in history as one of the best midfielders of his generation, a World Cup winner and a European champions two-time winner! As well as A Premier League winner. He did end up playing an insane number of games, 722 on club level alone, with 125 goals and 214 assists. Sprinkled with 110 matches for Spain.

Thiago Alcantara
As well as his brother Rafinha, Thiago Alcantara struggled with injuries throughout his career. Yet, unlike the winger, Thiago actually managed to make an impressive, world-class career. Even though he had eight different injury spells that made him miss out on at least 10 games! For Barcelona, Bayern Munich, and already at Liverpool. Still, the 30-year-old made the reputation for himself as one of the world's greatest playmakers, and has helped both Bayern and Blaugrana to win the Champions League. Winning the Spanish league four times, the German seven. Yet, his overall game tally is below 400 if his 54 games for Barcelona B aren't taken in acount. Despite playing for Bayern for seven seasons, he accumulated only 235 games for the Bavarians, scoring 31 goals and assisting 37.