Absolutely ridiculous and sad: Hazard injured again and comparisons to Kaka start flying
4.2.2021.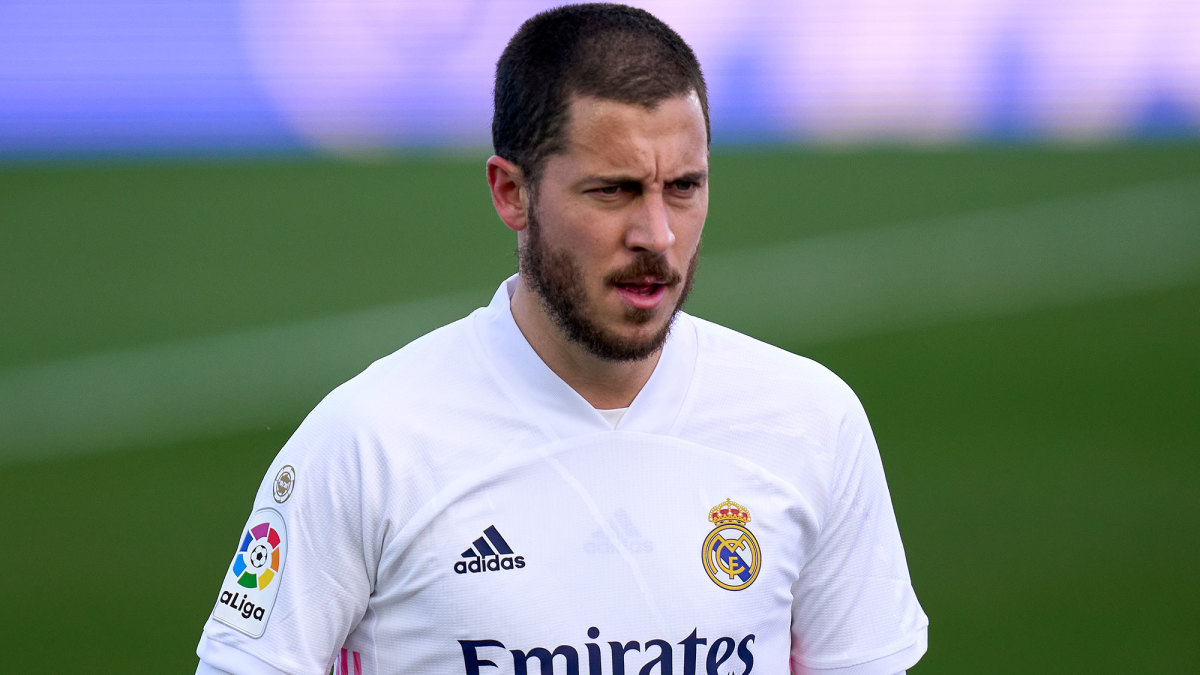 For a while, it was a major nuisance, but with another injury since taking up the white shirt of Real Madrid, Eden Hazard is threatening to become the worst signing in the history of the club! Los Blancos announced that the Belgian has suffered another injury, this time in his left thigh.
The reports suggest he will sit out for four to six weeks! But considering how susceptible to injuries he has been, the Spanish side would be foolish to return him back in business fast. Hazard is hence ready to miss out on nine games probably, skipping both matches of the Champions League tie with Atalanta and the Madrid derby too!
This is his jubilar 10th injury at Real since arriving in the summer of 2019. He will miss out on around 52 games total with the newest setback and has overall played in just 35 matches! For Chelsea, between 2012 and 2018, he missed only 20 games.
Even before the latest injury at Real, Hazard has been out for 97 days in the last 159.
How did it come that a man who was among the top five outfield players with most caps in the previous decade has turned to this, is not certain. It could be the toll of those very games played at Chelsea and Lille, but it could very much be Real's fitness team. Then again, it could be that Hazard's relaxed approach to training is finally catching up to him aged 30.
While the Spanish media dug up a quote by Jose Mourinho from 2015 when he criticized the beatings Hazard was getting from opposing players.
"The boy is honest and physically strong, he resists blows but if he is not protected I think the day may come when we do not have Eden Hazard. There are one, two, three, four, five, ten hard fouls each game," stated Mourinho when he was leading Chelsea.
There are some who are already suggesting Real should sell Hazard, but the question is to whom and for what? While some more superstitious are stating Real might be cursed considering how Gareth Bale, Kaka, Arjen Robben, and before them Robert Prosinecki all came as big signings but - some faster than other - faced massive and repeated injury woes.