A year of Erlingmania: Haaland breaks a record from the start of the Bundesliga!
12.1.2021.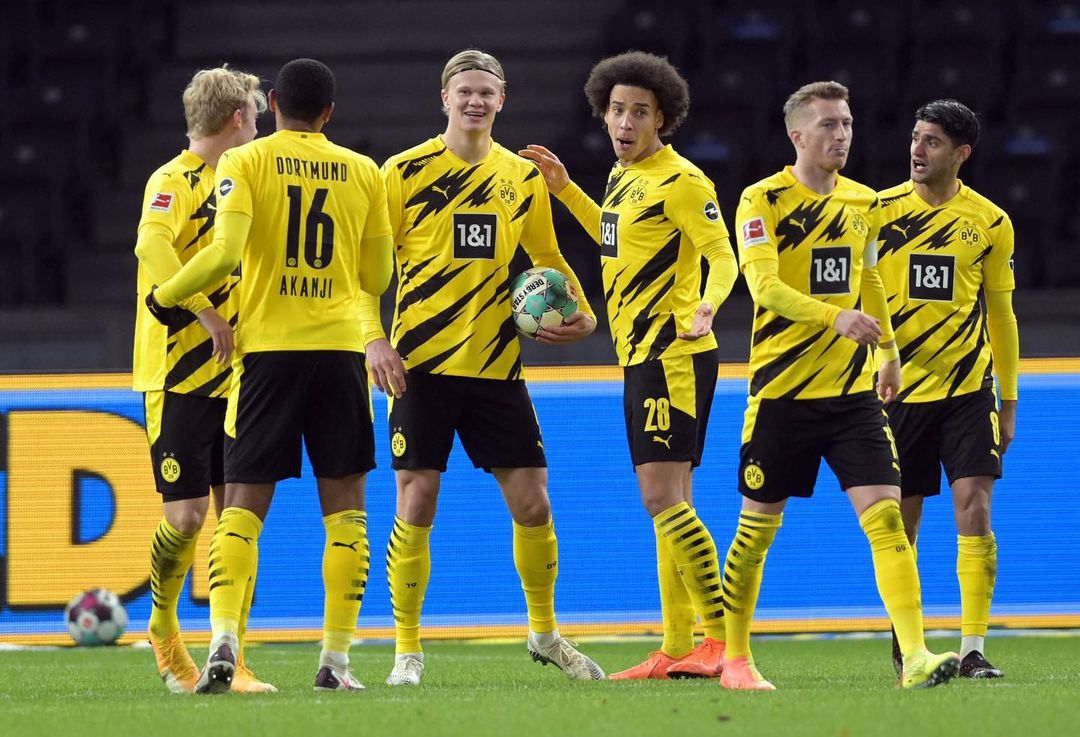 With a brace in the derby against RB Leipzig, Erling Haaland gave Borussia Dortmund an important win but also gave the world arguably his most impressive performance so far. Almost exactly a year after his brilliant first year at BVB.
The two goals scored against Leipzig also gave Haaland another impressive record, as he managed to score 25 goals in his 25 Bundesliga games. While he wasn't a starter in five of them too. Hence beating the record made by Uwe Seeler, a famed German striker, back in the first season of the Bundesliga back in 1963/1964 season when he scored 23 goals in 25 games.
Haaland didn't achieve his tally in his first full season as he arrived in the winter but the record is still wildly impressive. Especially as he did it in just 73 shots, a conversion rate of 34.24%.
He also averages a goal every 75 minutes in the league, a better ratio than any other player in the Bundesliga history that has scored 10 or more goals!
Defeated Leipzig coach Julian Nagelsmann was full of praise for Haaland too.
"He has immense quality. In addition, he's still very, very young, which means that he has the potential to develop and get even better. The league will certainly enjoy his presence – but the opposition won't always," said the young manager and confirmed that RB wanted him too last winter. Calling his stats "unbelievable" too.
Legendary German strikers Jurgen Klinsmann and Lotar Mattheus also spoke about the Norweigan wonder. Klinsman spoke about him on ESPN.
"Haaland has left his mark on this club. Not only did he score two good goals, but he also fought alone against RB Leipzig's entire defensive line. He did something very impressive. He seems to be growing from month to month and is becoming a stronger player. He doesn't have to be in a hurry to leave. If I was him, I would take it easy," said the former manager of team USA.
While Mattheus was more pragmatic and dramatic in his column for SkySports.
"Haaland is the face of Dortmund and I believe that he is not yet at his peak, but will learn. He has a life plan that is fully focused on football. He's a machine. A hurricane that blows you over. For me he's sensational at 20 years of age. At some point he will play for one of the biggest clubs in the world. But I hope that Dortmund and the Bundesliga will enjoy him for a few more years. What he does with his size, dynamism, strength and passion on the pitch is madness," stated the legendary forward.