A true Brazilian colony: Shakthar signs its 40th Brazilian since 2002!
17.1.2022.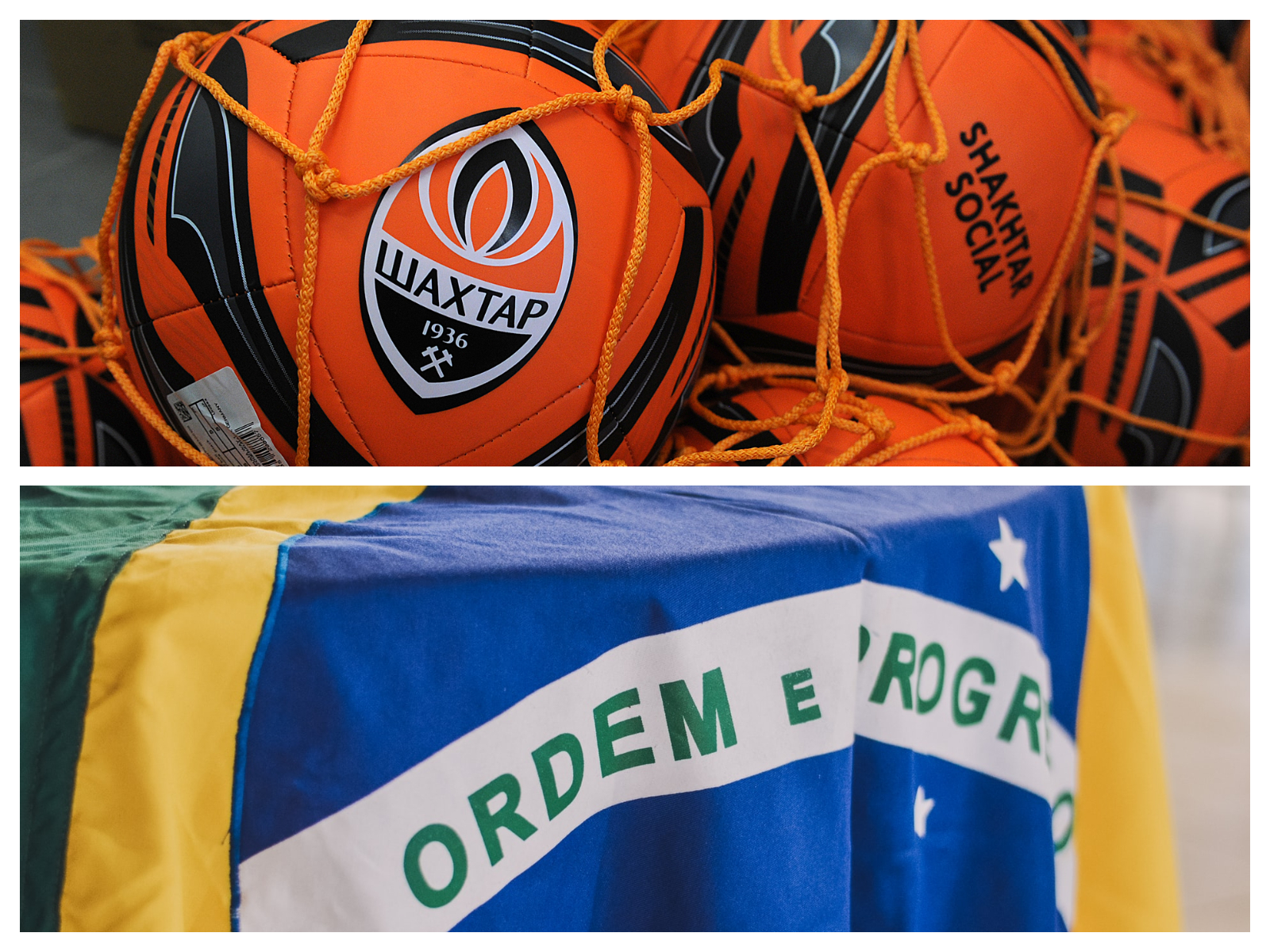 While some clubs boast about their DNA repeatedly, even when they stray away from it like Barcelona did with underutilizing La Masia, some clubs simply stick to their mode of operation without much fanfare. Like Shakthar Donetsk who has throughout the 21st century had a simple transfer and club strategy: Ukrainians in the back, samba up front.
The most consistent and dominant force of eastern European football has long had a tradition of boasting Brazilians. Now, with two winter signings, they've reached the tally of 40 Brazilian players signed since 2002.
David Neres and Vinicius Tobias arrived this January to be the 39th and 40th Brazilians in the squad from Donetsk. Former Ajax player Neres arrived for a bargain of €12,000,000, with the final fee possibly reaching €16,000,000. While the right-back Tobias was paid €6,000,000 to Internacional.
They are to continue the strong line of Brazilians in Ukrainian football, with now 12 players from the largest South American country in the Donbas Arena dressing room.
Some of the biggest names of the club have been Brazilians, as the top scorer Luiz Adriano who bagged 130 goals. While Alex Teixeira is third on that list with 89 goals to his name for Shakthar. The rest of the top 10 Shakthar goalscorers is also dominated by the green and yellow flag. Brandao being sixth with 82 goals, Marlos behind him with 74, and Jadson topping off the 10 with 63 goals.
Taison is the seventh most capped player for the Ukrainian giants with 299 appearances. The already mentioned Marlos is 11th with 287 games for the Miners. While the Manchester City leader Fernandinho also left a big mark on the club with 281 games.