A massive loss for Juve: Chiesa suffered one of the worst injuries in football, out for the season
11.1.2022.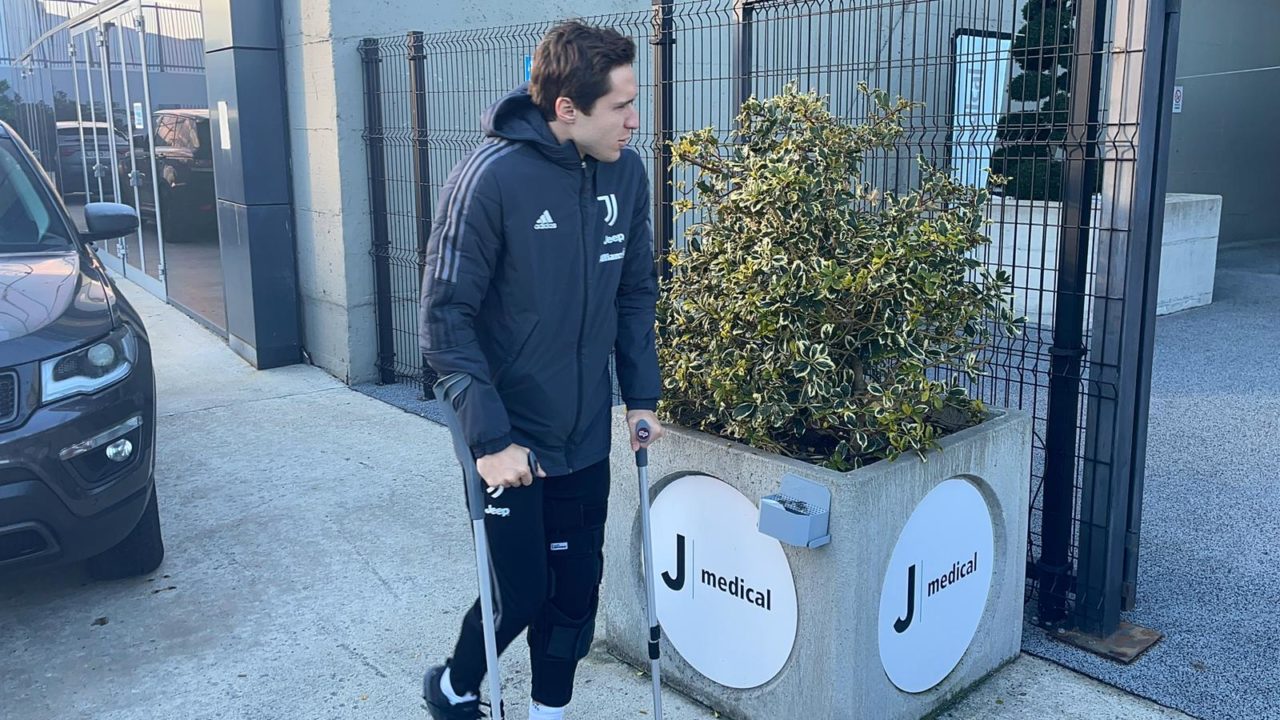 Juventus' star winger Federico Chiesa suffered an anterior cruciate ligament tear in the match against Roma, the Turin club has confirmed. As it is one of the hardest injuries players suffer in football, Chiesa's season is over and Juve will fight for a Champions League place without him.
Chiesa, aged 24, addressed the many kind notes he received from colleagues, fans, and other figures in the sport.
"Heart felt thanks to everyone for the messages of support. See you soon, on the pitch!" wrote Chiesa.
This also means that Italy will be without one of its stars for the March games against Portugal in the World Cup play-offs. Juve manager Max Allegri addressed the situation and called it as it is, for both the player and the country.
"I spoke to him after the game and yesterday morning. I am sorry for him and for Italian football, but these things happen. He is young and has time to recover. He feels ok, he is mentally fine, now everyone must do more," said Allegri.
Ecco #Chiesa al JMedical, accompagnato da suo padre. Visite ora in corso. pic.twitter.com/dtJDVRChnj

— Cristiano Corbo (@CriCor9) January 10, 2022
Recently, another top Italian talent Nicolo Zaniolo suffered two separate ACL injuries and has returned. Yet there is big question mark about his future. On the other hand, Chiesa's teammate Giorgio Chiellini has suffered the same problem too.
"I am sorry for Federico, I know what it means because I experienced the same thing two years ago. He can mature, become more man and come back stronger. We immediately noticed that the injury was serious. I was on the bench against Roma and I stayed closed to him like an older brother, there is nothing to say right now," explained Chiellini.
Italian press claims that the Zenit striker Sardar Azmoun was labelled as a possible replacement for Federico Chiesa, while Lyon's Bruno Guimaraes is an option in midfield. Yet, Allegri claims that he can march on without reinforcement.
"I won't talk about transfers, this is our team, then we'll see what happens. We have Dejan Kulusevski, Kaio Jorge, Alvaro Morata and Paulo Dybala and Juan Cuadrado can also play as a winger," stated Allegri.