10 well-known footballers whose careers spans four decades now
5.1.2020.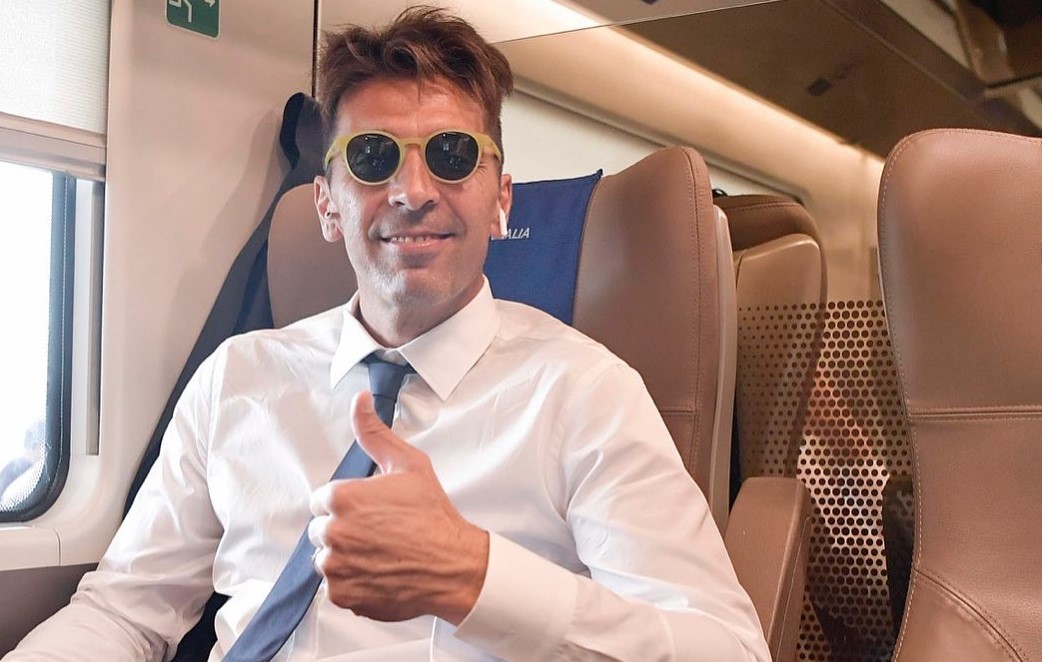 Entering the new decade, the 2020s, meant looking at the winners of the previous 10 years. The top scorers in Serie A, Premier League, players with the most appearances in top five leagues and so on. But a special recognition goes to those footballers whose careers are now entering the fourth decade in a row!
These durable athletes played in the 1990s, the 2000s, 2010s, and now in the 2020s.
Zlatan Ibrahimovic
The most well-known of them all is, of course, Zlatan Ibrahimovic. The Swedish striker is not just one of the very best players of the 21st century, probably only behind Leo Messi and Cristiano Ronaldo, but he has played in the 20th century as well. He started his career in 1999 playing for Malmo, gathering six appearances. Stings in Ajax, Juventus, Inter, Barcelona, Milan, Paris Saint-Germain, Manchester United, LA Galaxy, and back to Milan shaped his long story.
Artur Boruc
One would expect to find this list dominated by goalkeepers, but only two of them managed to keep playing for over 20 years. Artur Boruc is one of them. Starting out in 1998 in Pogon Siedlce, the Polish keeper moved to Legia Warsaw, made his mark at Celtic, moved to Fiorentina for two seasons. Back to the English island was the trajector as Boruc defended the goal of Southampton before setting in Bournemouth. He is not the first choice this season, but we can expect him to play at least one game.
Gianluigi Buffon
Another big-name inclusion on the list is, of course, the durable Gigi Buffon. Juventus' goalkeeper had a stint at PSG last season, before he was at Juve for 17 seasons. But even before he arrived at Turin in 2001 he was a professional for several years as he played his first Serie A season for Parma in 1995/1996 season!
Artiz Aduriz
The symbol of the special club that is Athletic Bilbao, the 38-year-old striker did move from it several times but always returned home. He started his career in 1999 in Aurrera, moved to Bilbao Athletic (Athletic's B team) and then to the first team. Loan to Burgos ensued before a transfer to Valladolid. Then back to Bilbao and then a farewell again. Mallorca and Valencia were his next clubs before he settled at San Mames in 2012.
Gareth Barry
Another ageless player, both on the pitch and in terms of look, English defensive midfielder was constantly questioned and even mocked, but that didn't stop him from having an impressive career. Starting out at Aston Villa and staying there for more than 10 years, Barry then moved to Manchester City as one of the first major signings. Loan to Everton turned into a full-on move before he moved to West Bromwich Albion where he's currently playing in the Championship.
Barry managed to become the player with the most Premier League appearances ever though, ahead of Ryan Giggs, Frank Lampard, and David James.
Claudio Pizarro
Have you ever seen a more satisfying photo? ??

Robert Erichsen's collection of @pizarrinha #Werder kits is top drawer! ?? ?? pic.twitter.com/o0jDH86kCc

— SV Werder Bremen EN (@werderbremen_en) September 11, 2019
If anyone needs proof that goalscoring is addictive, there's Claudio Pizarro to back it up. The 41-year-old started in 1996, playing for Peruvian side Deportivo Pesquero. He represented another club from his home country, Alianza Lima, before moving to Europe. Pizarro made his name in Germany, or Werder Bremen to be exact. He earned a transfer to Bayern Munich for which he played for six years before moving to Chelsea where he didn't feature much.
Loan and a move back to his Werder ensued before Bayern came asking again. Three years at Bayern before he moved back to Bremen, yet said bye to it again as Koln called. Since 2018 he is back at Weserstadion and there is no better place to finish his career.
Maxi Rodriguez
South Americans can't seem to calm their passion for football and they dominate the list as Argentinian Maxi Rodriguez is another player on the list. The 39-year-old started in Newell's Old Boys in 1999, moved to Espanyol, spent five years at Atletico Madrid, and then went o Liverpool. He moved back to the club he started in, had a stint at Penarol in the 2017/2018 season and is since again at Newell's.
Roque Santa Cruz
The most famous Paraguayan player, Roque Santa Cruz made a circle with his career too. He started at Olimpia in 1997 before moving to Europe in 1999. He stayed at Bayern until 2007 when Blackburn Rovers called. City was his next club but he played little at the Etihad and moved on several loans. To Blackburn again, Betis, and Malaga following. Malaga became his next permanent home before a move to Cruz Azul was materialised. Yet, he moved back to Malaga on loan for half of the season. Since 2016, the tall striker is in Olimpia with an impressive record for a 38-year-old: 52 goals in 130 matches.
Emre Belezoglu
Turkish fans have a burning fire of passion for football and that is obviously the case for Emre Belezoglu as well. The 39-year-old midfielder started in Galatasary back in 1996, played for Inter, Newcastle, Fenerbahce, Atletico, Fener again, Istanbul Basaksehir, and back to Fener again since 2019. He played 101 times for his country and still hasn't retired from international football.
Shunsuke Nakamura
Japanese people have some of the longest life expectancies in the world, so it's only logical that one of its representatives makes this list. Longevity on the pitch is where Japan's icon Nakamura made his mark on game, besides his picture-perfect free-kicks. The 41-year-old started his career in Yokohama F. Marinos, moved to Italy and Reggina but was mostly known to European fans for his stay at Celtic. Espanyol was a short sting before he moved to his first team in 2010 and played there for 237 games. In 2017 he made a move to Jubilo Iwata and since 2019 Nakamura is playing for Yokohama FC, having collected 742 appearances in his career overall.