10 best transfers of the 2020/2021 season
18.7.2021.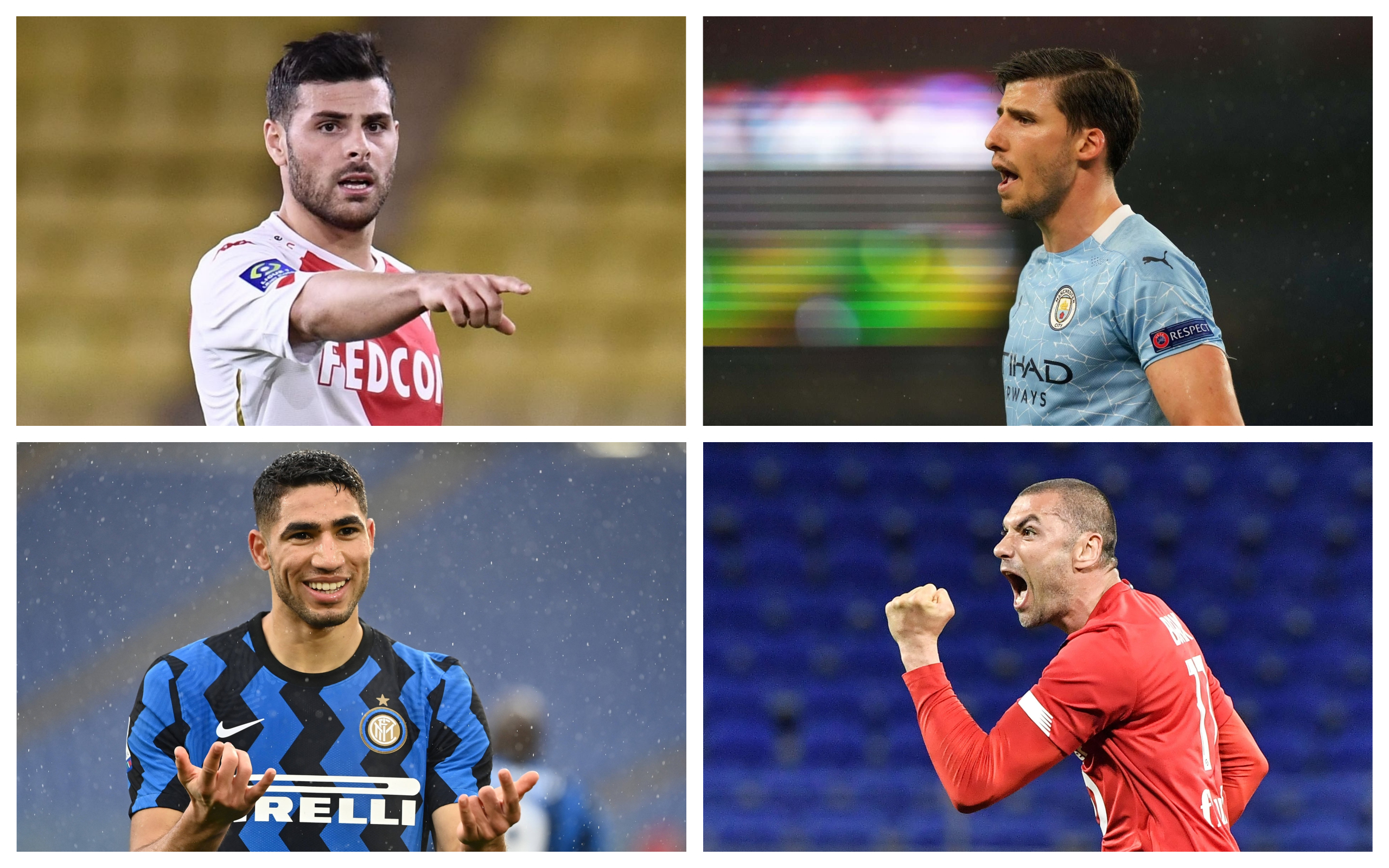 Even though the pandemic crisis did prevent the big clubs from spending - it was the first window in memory which had no spending by Real Madrid - quite a bit of business happened before and throughout the past season. Some clubs went the big money route, and while those transfers tend to pay off sometimes, this year saw the triumph of calculated low-risk moves which didn't cost a lot. So take a look at the 10 best transfers of the 2020/2021 season and the reasoning behind their inclusions.
The transfers were rated based on the impact the player made, the transfer fee for which he was brought in, and potential resale value, in that order. Players who were already on loans at the clubs for which they excelled in the past season, like Tomas Soucek, weren't included.
10. Diogo Jota - Wolves to Liverpool for €44,700,000
Although he will make any top 10 transfers of the 2020/2021 season list, and for good reason, Diogo Jota did miss a lot of the game to be placed higher up the rankings. Grabbing only 19 appearances in the Premier League, followed by nine goals, was good enough to get the starting lineup in a season in which Sadio Mane struggled. Yet it is still only half the games played, due to injury.
Overall, Jota played 30 games for Liverpool following his massive deal of €44,700,000, scoring 13 goals. As he is only 24, LFC also keeps resale value in case another team decides to cash out on the player who has been immense for Portugal as well.
9. Pierre-Emile Hojbjerg - Southampton to Tottenham for €16,600,000
Probably the only memorable point of Tottenham's previous season, Pierre-Emile Hojbjerg established himself as the player mostly only Southampton fans knew he was. Their former captain was shipped out for only €16,600,000, a figure dirt cheap in English football for a player with over 100 Premier League appearances at the time. He boosted those stats by 38, meaning that he played every single league game for Spurs.
Being the perfect player for Jose Mourinho, the Denmark player went on to play 53 games total in the season, some for Ryan Mason towards the end. Now, the 25-year-old peculiar man has his market value at €40,000,000.
8. Edinson Cavani - Paris Saint-Germain to Manchester United as a free agent
Many English fans considered Edinson Cavani a panic signing because he was brought into the club at the end of the transfer market while being a free agent whole summer. Yet, the top-scorer in the history of Paris Saint-Germain showed once again that the island crowd is often blind to what is happening in continental Europe and showed his class in the Premier League.
Despite starting nearly half of his 39 appearances from the bench, the 34-year-old Cavani managed to bag in 17 goals and record six assists. Many of them match-winning heroics. All coming after a season that was cut short in France and battling injuries anyways. Not only did Cavani contribute in goals, but there are probably no better examples for young players that the Old Trafford brass could've found.
7. Federico Chiesa - Fiorentina to Juventus for €50,000,000
Beating Ferran Torres in a battle of goalscoring wingers in order to find a place on this list, even though he is the far pricier acquisition is Federico Chiesa. For the simple fact that Juventus might've bought themselves a legitimate superstar for whom not even the transfer of €40,000,000 is much. The Old Lady first paid €10,000,000 for a loan of two seasons but with an obligation to buy for the extra 40 million. While Torres was brought in for a total of €27,000,000, Chiesa did outscore him and has shown a higher ceiling.

In a struggling Juventus, the 23-year-old Chiesa played 43 games and scored 14 goals while assisting another 10. All while paying against the enormous pressure placed on him by the fans of his last club, Fiorentina, for the, in their eyes, mortal sin of joining Bianconeri. With the stellar performances at the Euro, it's easy to see that Juve bagged themselves the country's most talented player.
6. Sven Botman - Ajax to Lille for €8,000,000
A player who has Ajax youth academy pedigree with the Ligue 1 title on his resume is quite the asset. When he is only 21 years old and you've brought him for only €8,000,000 it seems like a brilliant piece of business even before the sale. Sven Botman arrived at Lille in the summer of 2020 after never making a single appearance for the Amsterdam club who was too busy admiring Matthijs de Ligt to give the equally physically gifted Botman a chance.

But Lille did after seeing him on a season-long loan at Heerenveen Ajax sent him to. Botman was one of the keys of the unexpected title in the era of Qatari-backed PSG, having played 37 league games and 47 matches overall! With him being the 195 centimetres tall column in a highly defensive team, it is clear that LIlle has a golden hen at its disposal. While his current market value is €28,000,000 Lille could get north of €50,000,000 for the Dutchman in the future.
5. Kevin Volland - Bayer Leverkusen to Monaco for €11,000,000
Having been the face of Bayer Leverkusen for four seasons without much to show for it, Kevin Volland made the career decisions few German players do and moved to France. All the way south to the riviera and Monaco, led by the Bundesliga failure with Bayern Munich Niko Kovac. Yet teams just under the world-class status seem to fit the Croatian manager and Monaco secured a Champions League spot. After two seasons in which they placed 17th and ninth.
Volland had quite a bit to do with that as he scored 18 goals and made eight assists in his 40 appearances for AS Monaco in his first season. The versatile 28-year-old scored 16 of his goals in Ligue 1, helping his side beat Lyon to a CL finish.

4. Burak Yilmaz - Besiktas to Lille as a free agent
Another Ligue 1 entry and how could you not include Burak Yilmaz as the Turkish 36-year-old led Lille to the biggest surprise of the season - winning Ligue 1 in front of Paris Saint-Germain. The veteran arrived for free at that, scoring 16 goals in the league alongside five assists. That's 32% of the 64 goals the champions have scored overall.

Yilmaz signed a two-year deal upon arriving in France and in his first season managed to be the joint fourth top scorer, alongside Volland and other players. Even though there is absolutely no chance for a resale, Yilmaz has paid out a hundredfold.
3. Achraf Hakimi - Real Madrid to Inter for €40,000,000
His move of €40,000,000 quickly proved to be a steal for Inter, and a decision Real Madrid might regret as much as they did selling Wesley Sneijder and Arjen Robben. Especially now, after only one season with Inter, Paris Saint-Germain cashed out on the wing-back, in a deal that is initially set to cost them €65,500,000 and will rise up to €71,000,000.
Aged only 22, PSG have solved their problem on the right-hand side for the foreseeable future. While Inter might regret not selling some attacking talent rather, in order to keep the unique Moroccan player.
2. Ruben Dias - Benfica to Manchester City for €68,000,000
Probably the only case in history in which the club's fourth option for a position turned out to be such a smash hit. Manchester City was rejected for Kalidou Koulibaly, Jules Kounde, and Jose Gomez, but Benfica accepted the deal for their young captain Ruben Dias. The Portuguese proved to be a born leader and was immediately the remedy for City's troubles, getting the best out of John Stones as well.
The €68,000,000 paid for Dias is seen by Benfica fans as a weak sale, especially as Nicolas Otamendi going the other way actually lessens the transfer by perhaps even €15,000,000. Pep Guardiola stressed out Dias' ability to recover as his biggest attribute, as proven by his 50 games in the first season, winning League Cup and the Premiership too.
1. Luis Suarez - Barcelona to Atletico Madrid
While at first it was claimed that Luis Suarez would join Atletico Madrid for puny €2,000,000 the eventual sum was a bit higher. Still a bargain enough to cement him as the number one best transfer of the 2020/2021 season. It's the sum of €5,000,000 plus another €6,000,000 in possible add-ons for the player who has won the Golden Boot in the peak of Cristiano Ronaldo's and Leo Messi's career.
One of the few members of the prestigious 200/200 clubs alongside the mentioned two and Thomas Muller, Suarez was a bargain even for twice the money. A man of his pedigree, and his hunger to succeed, that's the bet you make. As Diego Simeone explained himself.
"They called me from the club to see if I wanted Luis Suarez. I laughed and told them: 'Are you serious? Let's go like crazy for him. Let me call him.'"
Called him they did and a year later Atletico has its second title under Diego Simeone. With Luis Suarez being the face of the campaign with 21 goals in 32 league games, alongside three assists. Not bad for a 34-year-old Barcelona kicked out of the club like he wasn't one of its greatest players ever.