10 best transfers of summer 2021
5.9.2021.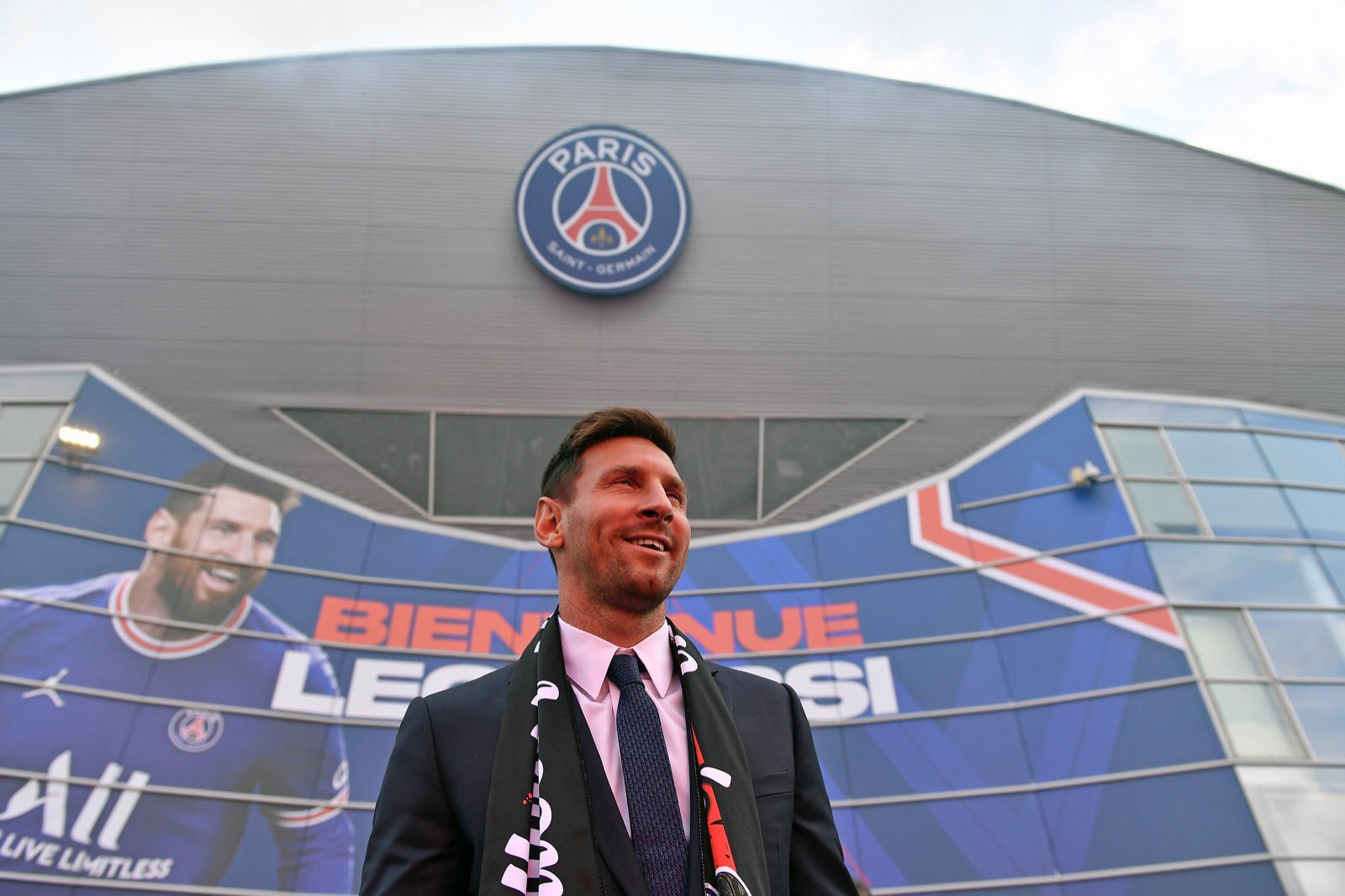 When no one expected it, football had its craziest transfer summer possibly ever. Both of the sport's best players ever, Cristiano Ronaldo and Lionel Messi, moved clubs when few expected it and in dramatic fashion too. The biggest spenders in England witness a record-breaking move when Jack Grealish joined Manchester City for €117,000,000. Yet not even he makes the list of 10 best transfers of summer 2021!
Player quality, transfer fee, age of the footballer and his proximity to his playing prime, the club's needs for such a profile of a player, and other situation-specific narratives are all a part of the equation forming the top 10 list of best transfers for the summer transfer window 2021.
Honourable mentions go to Barcelona signing Memphis Depay for free, Real Madrid getting David Alaba to strengthen its vanishing defence also without paying Bayern Munich a penny. Then to their city rivals for getting a perfect player for them in Rodrigo de Paul, Atalanta for similarly getting Teun Koopmeiners, and Sevilla which stole Thomas Delaney in his prime for €6,000,000.
10. Antoine Griezmann - Barcelona to Atletico Madrid on loan with an obligation to buy for €40,000,000
The only loan on this list and while some might argue against including Antoine Griezmann on the list of these best transfers of 2021 it truly is a master class of Atletico. It could very well be that in the last moments of the transfer window the whole season was decided. Last summer Barca foolishly gave away Luis Suarez and Atleti won the league. Now Griezmann accepted a massive wage cut just to get to play for Diego Simeone again. A clear signal of just how he was enjoying Catalonia.
Yes, the Frenchman disappointed at Nou Camp, but not that much considering he played for the worst Barca in decades. Scoring 35 goals and making 17 assists brought a goal involvement every other game during his 102-matches stint. At Atleti, he bagged 133 goals and made 50 assists in 257 games. Even his Barca stats would push Atleti significantly towards the title. Not to mention that Barca got fleeced with a loan that has an option for another year and an obligation to buy for a third of what they paid him just two summers ago. The condition being that he plays 50 games for Atletico which is a given.
9. Sergio Ramos - Real Madrid to Paris Saint-Germain
One of the best defenders ever placed only ninth despite arriving on a free? Sergio Ramos is a legend, a goalscoring one despite mostly playing as a centre-back. But the man with 100+ goals to his name had a terrible season fitness-wise, playing only 21 games in the past campaign. He wanted to stay at Santiago Bernabeu, yet the club shipped him anyways even though his wage demands weren't astronomical. Suggesting that the 35-year-old might have serious injury susceptibility now.
Yet, Ramos is the strongest leader in football most likely and his firm hand is what PSG needed even more than it needed Lionel Messi. The Saints were mostly criticized over the past years for having the mentality of spoiled teenagers and Ramos will come with bickering, but also a must-win harsh attitude which Neymar and his followers lacked.

8. Jadon Sancho - Borussia Dortmund to Manchester United for €85,000,000
Finally concluded after last summer's fruitless saga, Manchester United even paid less than expected for Jadon Sancho despite him having a strong season with BVB. A fee of €85,000,000 which may rise to €95,000,000 depending on his performances at Old Trafford is significantly less than the €111,000,000 Borussia was demanding last summer.

The Red Devils now finally have a winger worthy of their legacy and with the transfers finished later by United, Sancho's deal became even better. Aged only 21 and already having 50 goals and 64 assists in just 137 games for Borussia in the Bundesliga, German Cup, and Champions League, Sancho is without a doubt an elite signing. In the review of this article that we will make at the end of the 2021/2022 season, he might end up quite higher.

7. Andre Silva - Eintracht Frankfurt to RB Leipzig for €35,000,000
Last season's second-best scorer in the Bundesliga, trailing only to Robert Lewandowski and ahead of Erling Haaland, Andre Silva costing €35,000,000 in any market is a steal. At Eintracht Frankfurt, the Portuguese player scored 45 goals with 15 assists in juzt 71 games! He bagged 28 goals in 32 matches of the previous Bundesliga campaign and the centre-forward is only 25 now. If not for his bad stint in Milan following his €38,000,000 move in 2017 from Porto, Silva would've been even more followed by the spotlight.

Now, Andre Silva will have the place to compete in continental competition and Leipzig have an attacker proven in the league in order to battle with Bayern as fairly as possible. With the transfer being particularly interesting as the agent got €12,000,000 of the fee as he agreed upon signing Silva to Frankfurt.

6. Achraf Hakimi - Inter to Paris Saint-Germain for €71,000,000
Only 22 and already amongst the three best players in his position, Achraf Hakimi was bought by Inter last summer for €40,000,000 and sold after a Scudetto winning season for €71,000,000 total with bonuses included. As there is no chance that the Morrocan won't reach the goals set in front of him. In his first five games for PSG he made two assists and scored once.
At Inter, the Madrid-born player made 45 appearances, scoring seven and getting 11 goals. A top transfer for the summer of 2021, it might be THE one sale Real Madrid fans regret down the line the most, if they are not already at that point.

5. Marcel Sabitzer - RB Leipzig to Bayern Munich for €16,000,000
Bayern Munich's sporting director Hasan Salihamidzic is an often target for critics, InsideSport included, yet the man struck a massive deal worthy of top 10 transfer of the summer. Not only did Julian Nagelsmann get a player he is quite familiar with, having worked with him for 83 matches, but their biggest rivals lost a key player and a captain to their biggest rivals.
RB Leipzig are now in danger of becoming what BVB was to Bayern with Lewandowski, Gotze, and Hummels. As the Red Bulls lost the captain, important defender in Dayot Upamecano, and the manager to Bavarians. Sabitzer comes in central midfield where Bayern needed backing the most and he delivers on both most important metrics, goals and assists, getting 25 and 18 for Nagelsmann alone.
4. Raphael Varane - Real Madrid to Manchester United for €49,370,000
Not even €50,000,000 - and that includes bonuses - in a transfer window which saw Arsenal sign Ben White for €58,000,000 despite him having only one season of Premier League experience. While Raphael Varane has four Champions League triumphs and a World Cup winner medal. United's executives were criticized heavily for their transfer dealings in the past, often getting fleeced, but this summer they were impressive.
Varane's initial deal will cost them €40,000,000 and the rest of the sum only might come to Real Madrid. While Varane was signed for the next four years, the exact time a player is in his prime for the centre-back position.
3. Cristiano Ronaldo - Juventus to Manchester United for €23,000,000
By far the most expensive 36-year-old but Cristiano Ronaldo is still a steal as he is more fit than probably 99% of the Premier League. An obsessed professional with a love for his machine/body, Cristiano can perform on the level few can in their prime while he's 36. That's why United gave him a deal for two years with an option for a third. With the winger sorted in Jadon Sancho, Ronaldo will only have to be a poacher and come on to his crosses and compatriot's Bruno Fernandes' through balls.
Juventus got rid of his massive €60,000,000 per season gross salary, yet United are the winners with a fee of €15,000,000 plus €8,000,000 in bonus money. CR7 will even become the highest-paid Premier League player ever, showing just how much Ronaldo is valued at Old Trafford. His move also brought much needed top-level of enthusiasm and optimism to the Theatre of Dreams that not even Sancho or Varane could!
2. Gianluigi Donnarumma - Milan to Paris Saint-Germain for free
Paris Saint-Germain is the clear winner of the summer transfer window 2021 and possibly had the best shopping spree of any club ever. Yet, it was hardly a shopping spree, more of a seasonal picking as like Ramos, Georginio Wijnaldum and the next man on the list, Gianluigi Donnarumma arrived for free.
Hence, PSG solved a burning problem for them ever since Qatari ownership started investing - getting a goalkeeper on the level of the outfield players. Keylor Navas thought he will be the one yet PSG couldn't let the rare opportunity of a 22-year-old with 250+ games played for Milan slip through their fingers. With Euro winner Gigi, PSG solved their goalkeeping issue for the next five years at least, or possibly for 15 years.
1. Lionel Messi - Barcelona to Paris Saint-Germain for free
Getting one of the two best players in history for free is an automatic win in the transfer league. With the score of something like 7:0. It seemed as if Lionel Messi was settled on staying at Barcelona and being a one-man club yet the Catalans have dug themselves so deep into debt that Messi had to leave. At least in order to get paid what he's worth.
With Messi, PSG crafted a superteam that could be ranked higher even when compared to the original Galacticos. The question remains as to how the 169 centimetres tall 34-year-old will adapt to the highly physical Ligue 1. Yet, he was brought in for the Champions League, and the French championship is a given. As Ronaldo at Juventus, Messi's PSG stint will be measured by big-eared trophies.
See the worst transfers of the previous summer and no, Timo Werner is not one of them.