10 best transfers of January 2020
10.2.2020.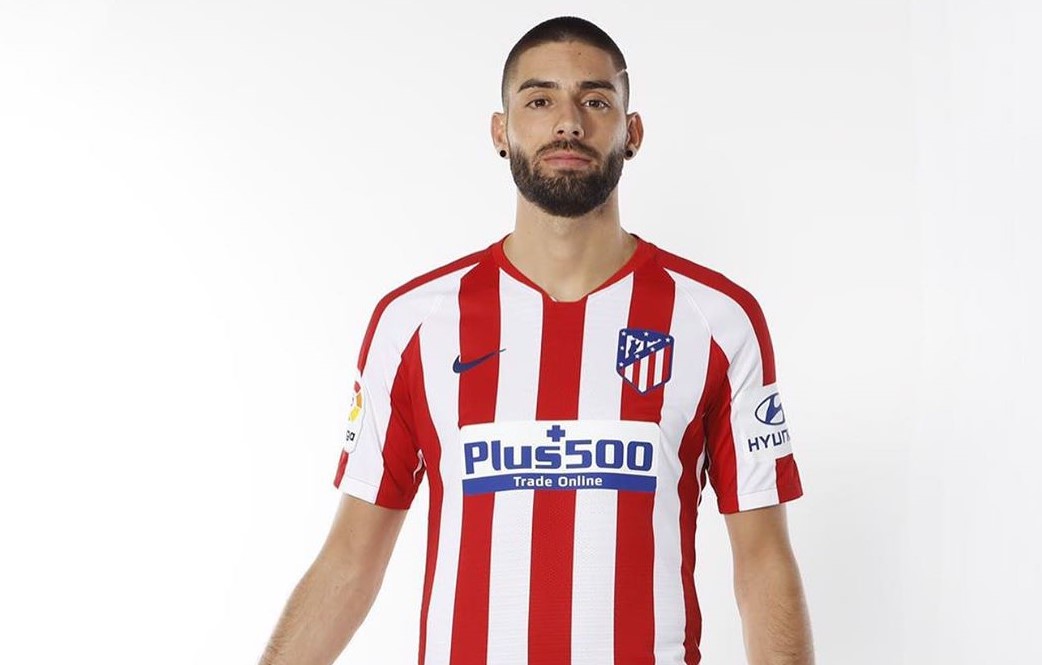 Just 31 days of January but the winter transfer heated up to summer levels with several football-scene changing moves being concluded. Teams who find themselves on the purchasing side of this list didn't let their seasons be transitional or left to chance. Best transfers of January 2020 may turn to be turning points across Europe's top five leagues not only for the 2019/2020 season.
Honourable mention has to go to Zlatan Ibrahimovic who might be a major lift for Milan but is still 38 and comes as a free agent. But we would like him to prove us wrong.
10. Reinier (Flamengo to Real Madrid)


Considering it is a €30,000,000 transfer to Real Madrid, Reinier's move flew surprisingly low on the news radar. Yes, the Spanish giants are stockpiling teenage attacking midfielders from Brazil, as Reinier is the third one in recent times after Rodrygo and Vinicius Junior… But Reinier possibly had an even greater reputation in his home country than the two slightly older colleagues. Even though they came in for more money.
A sum of €30,000,000 is large for most and especially teenagers who played only one season. Yet Reinier was a part of a Flamengo side that won the Brazilian Serie A and Copa Libertadores both. With their first-team squad set, Real has the luxury of being able to gamble on these young prodigies. In hope that one of them will turn out to be the new Kaka.
9. Chicharito (Sevilla to LA Galaxy)
All the other best winter transfers are major lifts for the buying clubs while Chicharito's move to LA Galaxy is not only good for the Los Angeles side but for the league as a whole. MLS is mostly watched by Mexican Americans and the bulk of fans come from the southern part of California. Javier Hernandez is not the best Mexican player anymore with the likes of Hirving Lozano and Raul Jimenez but he is still the biggest star of the country that has 130,000,000. With several million more in the country north.
LA Galaxy didn't even have to break the bank for the only man who could've kept the interest MLS gathered by having Zlatan Ibrahimovic. Only €9,000,000 was given to Sevilla who brought in the ex-Real Madrid and Manchester United player in the summer.
8. Dani Olmo (Dinamo Zagreb to RB Leipzig)

While RB Leipzig has been playing without fear for the first part of the season and were the Bundesliga leaders the Julian Nagelsman side did look a bit hectic at times. High, at times savage pressing did provide for chances and goals but at the expense of form and moments of football magic. Enter Dani Olmo. La Masia schooled, Dinamo Zagreb forged Spanish midfielder will be a great asset for providing killer moments of flair.
The interest in Olmo was huge and the midfielder refused the likes of Bayern Munich and AC Milan to join the side which has sold players to world-class clubs in recent years. Versatile and technical, Nagelsman got multiple solutions for €25,000,000 plus €10,000,000 in bonuses. Not too much for Spain national team member and surely a top 10 best winter transfer of 2020.
7. Krzysztof Piatek (Milan to Hertha Berlin)
If one transfer would've been deemed unrealistic last year this time it was that off Krzysztof Piatek to Hertha. For starters, the Berlin side didn't have its ambitious new investor ready to cash out for big-name signings. More importantly, Piatek looked like he was destined to become Milan's next great striker, fan favourite, and another lethal Polish striker along the lines of Robert Lewandowski. Alas, Piatek's form suffered and truly surprisingly Milan sold the man who sparked the club on in the second part of last season.
Piatek struggled with scoring goals in the first part of this campaign. While taking a step down in his career it might be a step in the right place in his career. High-pace and high defensive lines of Bundesliga is the proper feeding ground for a striker of his attributes. Even though Hertha paid €27,000,000 and will pay another €3,000,000 in bonuses, this deal may end up being a steal of the winter transfer window.
6. Diego Demme (RB Leipzig to Napoli)

RB Leipzig were the Bundesliga leaders come 2020. The Rotten Bullen were undefeated in 12 games. Then Diego Demme left at the start of January and they recorded two defeats and one draw since. Losing the first spot in the league. Napoli, on the other hand, were mighty struggling this campaign and they still managed to bag Leipzig's key man and vice-captain Diego Demme.
With the transfer of the defensive-minded German midfielder, Napoli's president Aurelio De Laurentiis started the renovation of San Paolo. Since the 27-year-old arrived Napoli managed to tie three straight wins following the defeat against Roma in which Demme came off the bench. Demme rose through the ranks with Leipzig and RB undeniably gave him away easily, for €12,000,000 only. Making the deal ADL managed one of certified best winter transfers in 2020.
5. Yannick Ferreira Carrasco (Dalian to Atletico Madrid)

While the whole league must be glad that Chicharito is in MLS it can be said that the whole continent is happy to see one of its biggest talents back in Europe. Yannick Carrasco inexplicably left for China at a young age, after scoring in the Champions League final, despite being regarded as one of the very best wing players in the game.
But the actual prodigal son has returned late in the transfer windowed, being loaned to Atletico Madrid. With the same consortium having stakes in both Dalian and Atletico, the clubs agreed on a very low optional future fee - just €11,000,000. That is not one of the best winter transfer deals, it could be the deal of the decade.
4. Emre Can (Juventus to Borussia Dortmund)

While Inter managed to conclude several important transfers for the club, Borussia Dortmund won the January market after all. Inter had one major, and two moves for players with not so high reputation in Victor Moses and Ashley Young. While failing to sign Olivier Giroud.
BVB scored the hottest commodity of the market and also Emre Can. A man with 25 appearances for Germany and 37 for the champions of Italy Juventus last year.
Michael Zorc capitalized on Can falling out of favour with the Old Lady's new manager Maurizio Sarri and even being left out the Champions League team. Borussia was in need of a central midfielder as Julian Weigl left the squad at the start of January to reinforce Benfica. Can arrived on a loan but Juventus revealed that the fee of €1,000,000 for the six months is to be enhanced by the obligatory buying fee of €25,000,000 in the summer.

3. Bruno Fernandes (Sporting Lisbon to Manchester United)
By far the most expensive transfer of the winter transfer window 2020 is certainly at the same time one of the very best transfers of January 2020. Bruno Fernandes' transfer saga lasted months basically but in him Manchester United have gotten one of the few elite players that weren't at a major club from top five European leagues.

United paid €55,000,000 up front and another €25,000,000 are possible with the details disclosed here. It was exactly what the doctor has ordered for Man U not only in terms of skill and player type but also personality. Which seems to be a massive problem at Old Trafford in this and previous seasons. Out of all the players on the list, the most expectations and the highest pressure is on the Portuguese attacking midfielder.
2. Christian Eriksen (Tottenham to Inter)
While Bruno's deal was the most expensive deal of the market, Eriksen's move should be regarded as a criminal robbery. Yes, the Dane had only six months left on his contract and was set on leaving but Spurs still got the short end of a stick. Only €20,000,000 for a proven Premier League midfielder in his prime is one of the finest deals of Beppe Marotta's career and that is saying something.

Antonio Conte spent most of the first half of season moaning about not having enough players and while getting Young and Moses helps his cause, it is Eriksen's move that might make Nerazzurri legitimate title contenders. Maybe even champions.
1. Erling Haaland (Red Bull Salzburg to Borussia Dortmund)
Without a shadow of a doubt the best winter transfers of 2020. Possibly can be the best January deal ever in a couple of years. If Erling Braut Haaland didn't score a single goal from now to May he would still be in top 10 list of best 2019/2020 transfers. Summer included. In his first 59 minutes with the club the Norweigan scored five goals.

He is already at eight goals in five appearances with the black and yellow shirt on him. Yes, Borussia paid a lot for him, not in fee to Salzburg, that was only €20,000,000. But his father and his agent Mino Raiola earned more combined. The agent €15,000,000 and the father five fewer. Yet it might be underpaying still.
Every single year we have a player who has an amazing season and is quickly forgotten. Think Michu for Swansea or maybe even Piatek for Genoa and Milan. But there is no possibility of that being the fate of the 19-year-old Haaland. BVB staff and players have been impressed more by his attitude at training than with his goals. A player that will certainly give Borussia goals but also the hate-to-lose mentality of always going for a win. Which they so desperately need at Westfalen if they are ever to come out of Bayern's persistent shadow.
Certainly the best winter 2020 transfer and possibly a historic one.
Who is the best winter transfer of 2020 in your opinion? Tells us across social media.