Mikel Arteta becomes Arsenal's manager: We have to create fear in the opponent
20.12.2019.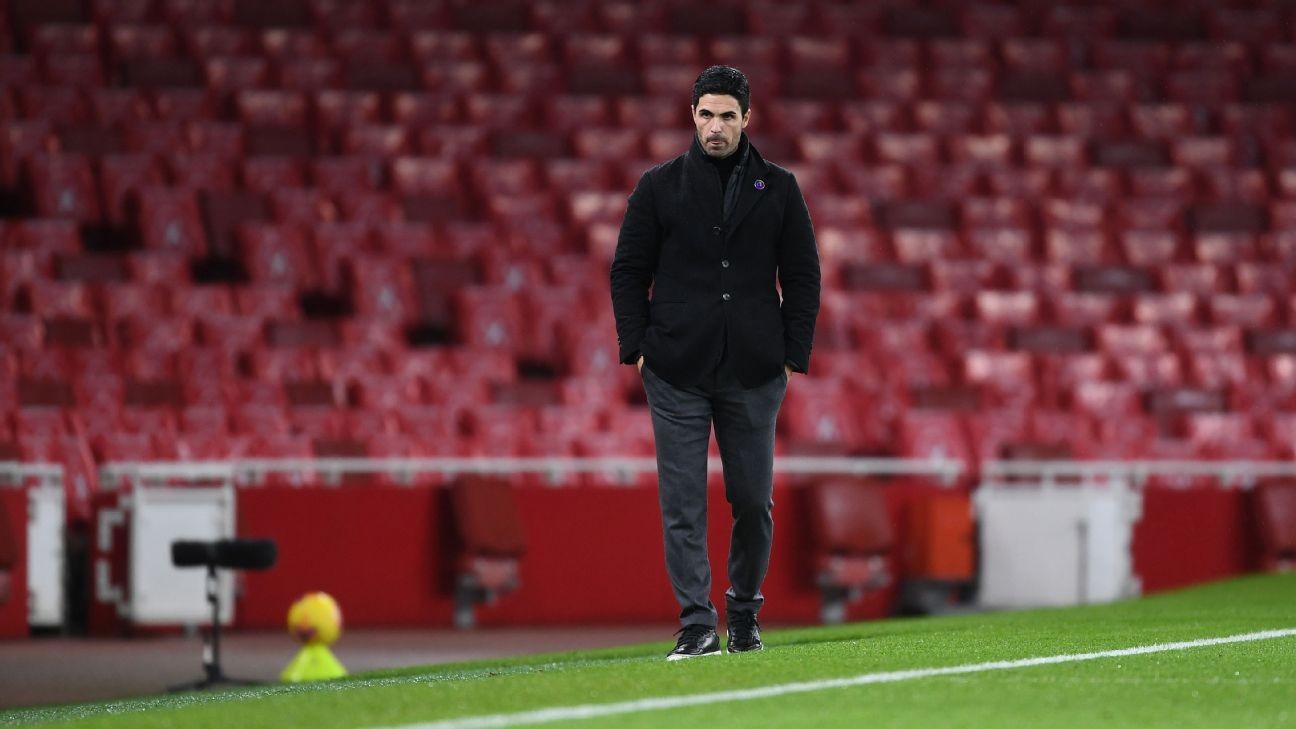 After Unai Emery was sacked at the end of November, Freddie Ljungberg took the job as the interim manager but didn't deliver. Now, another former Arsenal player will get to do the job, but as a permanent manager, as Mikel Arteta signed a three-and-a-half-year deal with the Gunners.
Arteta left his position as an assistant manager at Manchester City and comes to his new role without any actual experience in it. Although he's highly rated by Pep Guardiola and has been preparing for the switch for several years. He explained what's his philosophy will be, although he refreshingly doesn't seem to be rigid in his pursuit of it.
"There are some things that have to have a blueprint. We have to have passion, we have to be dominant, we have to be aggressive. We have to play in the opponent's territory as much as we want. I want the ball, I want to attack them as much as possible, I want to prevent them from attacking me as much as possible. But as well, I think we have to create the right culture around the club that's going to make a good living out of the players, create an environment where everybody respects each other, a humility and people have to be accountable for what we want to achieve," said Arteta.
There's no place like home ??

?? @m8arteta pic.twitter.com/tM4AJqgliy

— Arsenal (@Arsenal) December 20, 2019
Working with Guardiola has been a school most tacticians would pay top-dollar for and Arteta spoke about the most important lesson he learned from the compatriot.
"What I've learned mostly is that you have to be ruthless and you have to be consistent and you have to fit every day the culture of the club to create a winning mentality. To sustain it is even harder, so every day is important, every act is important, every organisation is important. His work-rate is incredible."
Arteta believes that the fans will play a big part in the club's resurgence.
"When the crowd get going at the Emirates I think we're unstoppable. Because it's incredible, this stadium. When I was here I had an impression, and when you leave this football club and you are in the opponents' bus and you are driving and you look at the stadium and then you get into the crowd you say 'wow, this is a place'. The opponent has to have fear to come to the Emirates. That's what we have to again create, fear in the opponent, that's a big advantage."
The 37-year-old Arteta played 149 games for Arsenal over five seasons at the club and was the captain from 2014 until his retirement in 2016.