Summers and January are times of hope for football fans, that's our months-long Christmases. That's where our new heroes and hopefuls enter our homes away from homes and get our dreams more vivid than in the weeks before. Yet, sometimes fans get rude awakenings and reminders that nothing in sports can be predicted with certainty as bad performances get turned into bad seasons and eventually biggest transfer flops of the decade. 
Studies haven't been done yet that we know of but we would bet that clubs signing players releases huge amounts of dopamine in the brains of their fans. Long before the footballers even kick the ball while wearing the club shirt. We've all heard about dopamine but we should get a scientific term for that lower gut feeling when we start seeing the big money signing perform badly week-in week out. The grinding of the teeth when the striker awaited as a hero misses a sitter and the word "flop" starts flying off lips and keyboards.
Bad transfers can't be flops without great expectations and those usually come with a price. In the inflated market of the 2010s, few moves can be considered major without at least €30,000,000 being spent. While flops embarrass clubs and defame their reputations, they can be amended with successful sales. So no Angel di Maria on this list and Romelu Lukaku, United saved face a bit despite losing a couple of seasons with the bad performances of the big signings.
In order not to be brash as some fans, flops can't be that after just one season at the club. There's always hope and especially youngsters should be given more time to flourish as their high transfer fees are usually the result of their potential. These biggest transfer flops of the decade simply ran out of excuses.
10. Tiemoue Bakayoko - Monaco to Chelsea for €40,000,000
Not only did Chelsea pay up the ransom to Monaco they also sacrificed Nemanja Matic and sent him out as surplus to Manchester United. The Serbian ended up playing 85 games for United in the league, finishing above Chelsea twice, while Bakayoko played just one season for the Blues before getting listed as not-needed.
Coming to a team that dominates this list of biggest transfer flops, as if to scare the fans after a great transfer window this summer, Bakayoko played 43 games in his only season but didn't impress. He is one of many players who didn't meet the expectations laid on them after a memorable Champions League run with Monaco. Loans to Milan and back to Monaco followed as the 26-year-old is now bound to leaver for San Siro permanently.
9. Benjamin Mendy - Monaco to Manchester City for €57,500,000
While he stays in the limelight due to his jovial personality Benjamin Mendy can't hide away from the fact that he has been a disappointment for Man City. After three seasons and 36 league games played total (!) it's safe to say that the 26-year-old has not justified the biggest fee ever paid for a pure left-back. In his first season, he played only seven league games, 10 in his second, and 19 in the third. Not even a full season after three years.
With only 10 assists in the 53 total games he managed for the club, Mendy would have to collect several full seasons to straighten his Etihad legacy. As the club loaned out Angelino again, Pep Guardiola has only provisional left-backs Oleksandr Zinchenko and Joao Cancelo as the backup to Mendy. A big bet on a player with 14 injuries during his short span at the club.
8. Alvaro Morata - Real Madrid to Chelsea for €66,000,000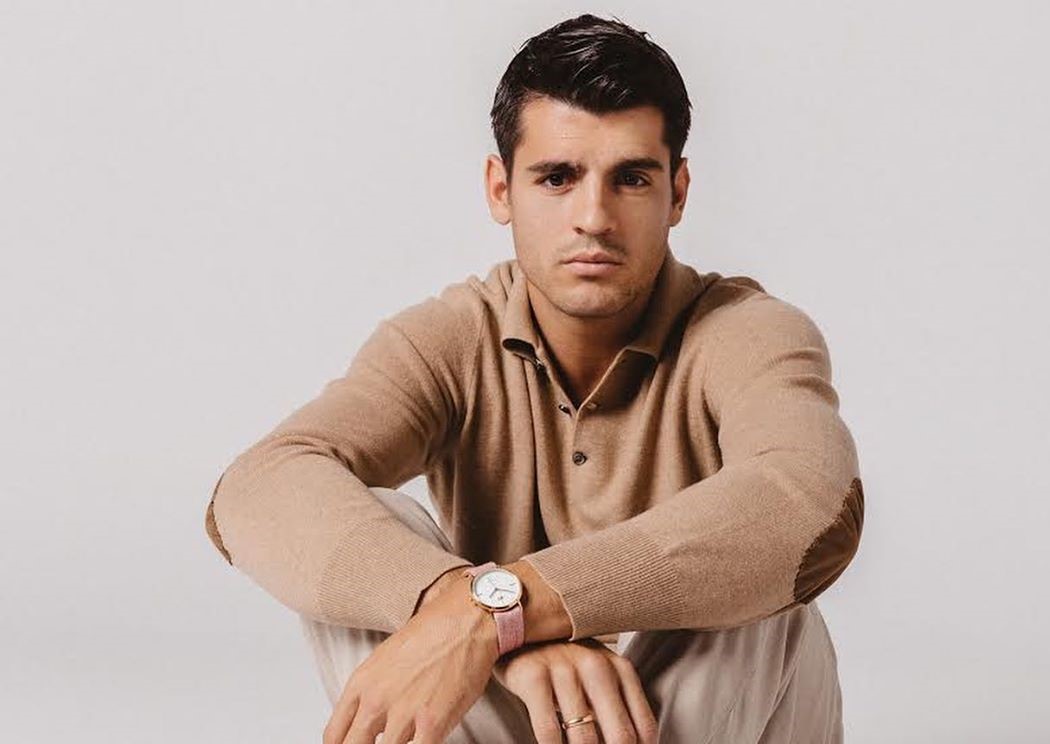 Evoking the days of the number two placed man on this list, Alvaro Morata has caused Chelsea fans to suffer flashbacks. After some impressive and viral goals, Morata's stock rose up across Europe and he was the only youngish striker with experience playing for giants like Real Madrid and Juventus. Then Roman Abromovich took out the cheque book and, once again, the Blues' were blue following the arrival of a highly-paid striker.

In 72 matches with Chelsea, the striker scored only 24 goals while brining his total goal involvement to 30 with six assists. Only 16 goals in 47 matches and in a period where Chelsea was much closer to City and Liverpool having just won the league. Most of all, Morata had plenty of chances that went becking only because of him. It's still unknown how Chelsea's director Marina Granovskaia managed to get Atleti to pay €56,000,000 for Morata but it's the only reason why Alvaro isn't ranked lower here.
7. Joao Mario - Sporting Lisbon to Inter for €40,000,000
Somewhat of a forgotten transfer as Inter wasn't in the limelight when battling it out in the Europa League. But Joao Mario was supposed to be their engineer of a road back to the elite continental football and a well-paid one. While Manchester United got their brilliant playmaker directly from Sporting Lisbon this season in Bruno Fernandes, Nerazzurri didn't have that luck.
Only 27 now, Joao Mario had an impressive Euros with Portugal in 2016 when his nation won the tournament and Inter had to pay up. But in just 69 games he scored only four goals while assisting seven. His stats at Sporting aren't that impressive either with 14 goals and four more assists in 93 games and 114 hours of football. So this isn't so much an unexplainable flop as it is a scouting mistake. After two loans, Mario is still on Inter's payroll and a depreciating asset.
6. Andy Carroll - Newcastle to Liverpool for €41,000,000
Liverpool paid the English talent tax in January of 2011 when they decided to bring in Andy Carroll after he had one good season in Championship and a top half-season at the Premier League level. In 44 PL games the tall striker played for the Reds he scored only 6 goals and overall he got 11 goals. The same amount he got in the league for Newcastle that one half-season.
Staying in West Ham for seven seasons after one and a half years at Anfield, Carroll scored only 33 goals in the league. Staying a reminder that impulse buys in order to beat the competition is the mother of all transfer flops. Carroll remains not even a one-season wonder, rather a half-season one.
5. Kepa - Athletic Bilbao to Chelsea for €80,000,000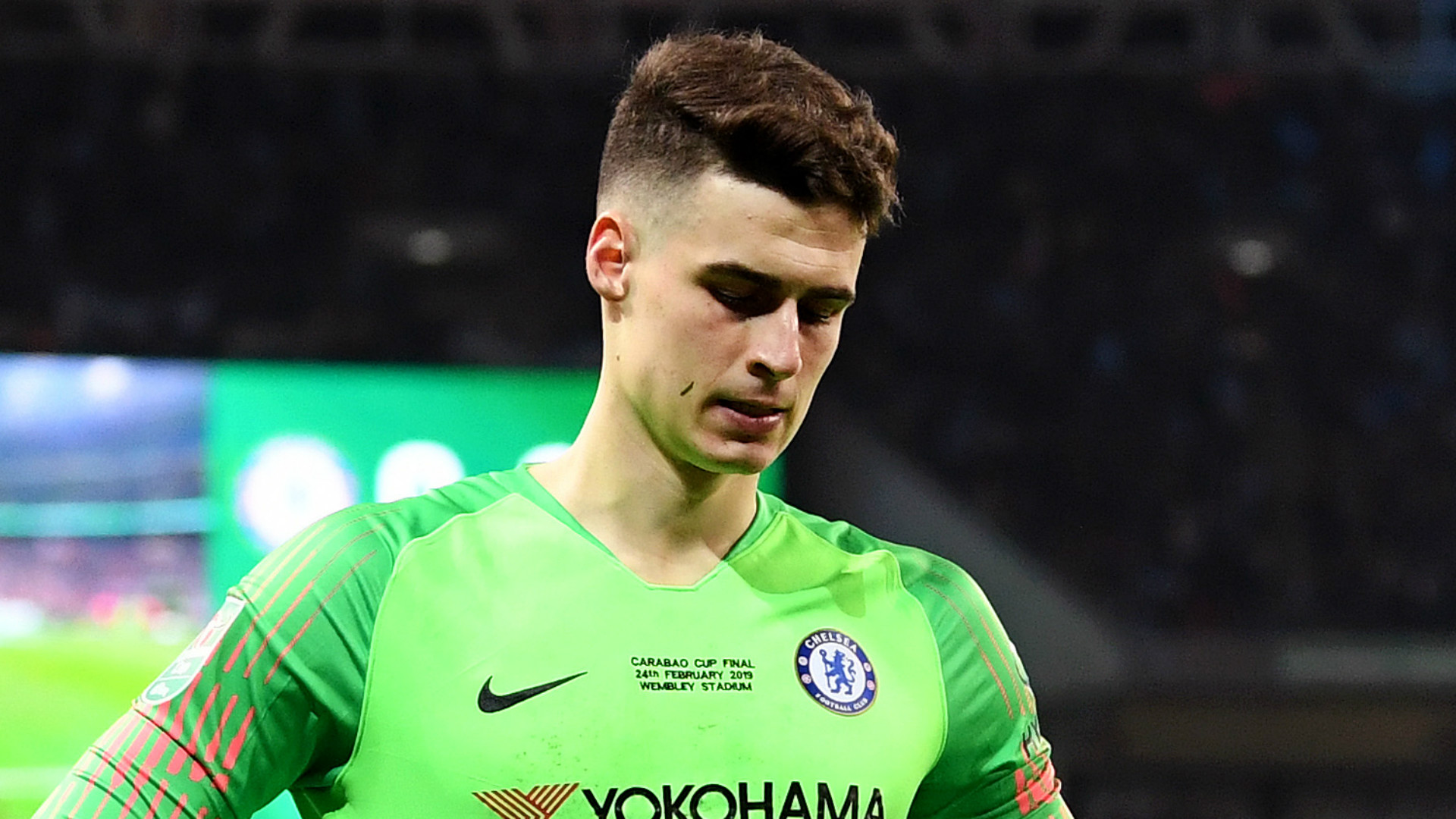 Contrary to popular belief, Kepa Arrizabalaga isn't some young goalkeeper working out the kinks of being a teenage sensation paid tons of money. No, he is about to turn 26 he had 69 appearances in La Liga before joining Chelsea where he notched up another 53 games in top division. But he ended up acting like a brat and not putting in the performances to let it slide.
In those 53 Premier League matches the tall Spaniard received 86 goals! In his two seasons at Chelsea, he allowed 109 goals across all competitions! Due to the reputation, he formed at Stamford Bridge, publicly shaming the manager Maurizio Sarri, it would be nearly impossible for Chelsea even to cut their losses at a respectful rate. With that in mind, Kepa might end up on the all-time list of biggest flops in football.
4. Thomas Lemar - Monaco to Atletico Madrid for €70,000,000
Looking at the stats he had at Monaco, 22 goals and 33 assists in 127 games the price Atletico Madrid paid for Thomas Lemar was obviously higher than warranted. With hindsight, and 72 games played in the red and white shirt but scoring only three goals and assisting six, Lemar's move threatens to be one of the worst transfers ever.
In his second La Liga season, Lemar didn't even manage to record either an assist or a goal. With 24 years of age, Lemar can't quite lean on the excuse of youth. He played at the top level before joining Monaco, at Caen and the attacking midfielder has 22 caps for France. It's highly unlikely that he'll continue getting called up in the future without a change of scenery and proving that Diego Simeone's tactics were the problem, not him.
3. Jackson Martinez - from Porto to Atletico Madrid for €37,000,000 and Atletico Madrid to GZ Evergrande to €42,000,000
With a double feature and being a flop for two clubs, Jackson Martinez perhaps doesn't deserve the title of a flop but rather of a con-artist, along with his competent agent. Not only did Jackson tarnish Atletico's legacy of connoisseurs for bringing in top strikers, but he also cost the club in the pivotal season where they finished just three points off the top.
After scoring 94 for Porto in three seasons, the Colombian scored just three in 22 games for Athletic. But when you end up on a list of transfers flops when you move to China, then you know your career has hit a massive roadblock. Atletico quickly sold the striker after a half-season and Guangzhou Evergrande saw him score only four goals in 16 matches before moving out on loan and then out of the club.
2. Fernando Torres - Liverpool to Chelsea for €58,500,000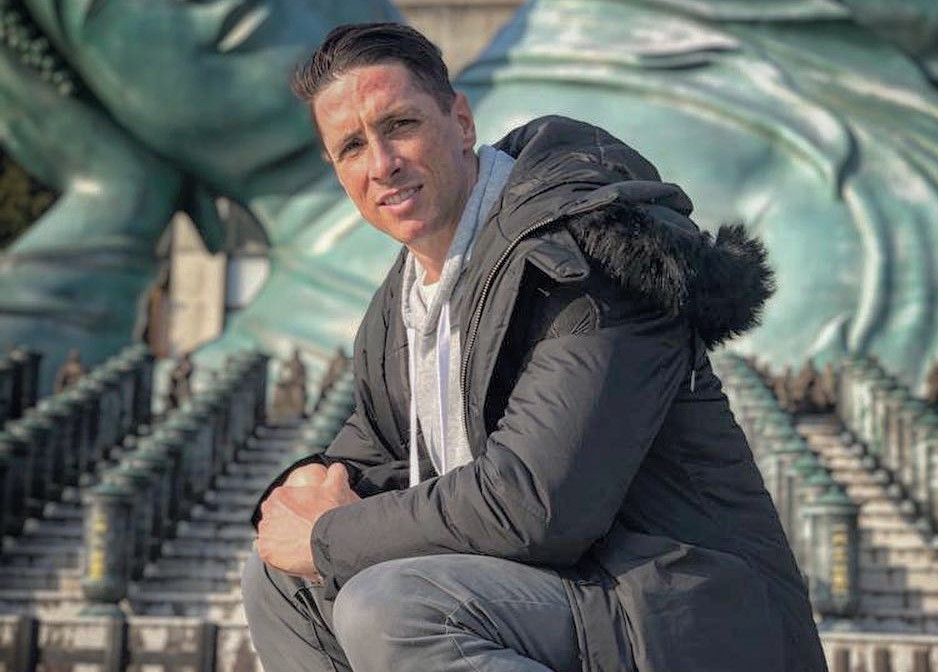 The granddaddy of all flops not even because of the fee because the man with 110 caps for Spain has been paid just eight million more than Sebastian Haller for instance. Torres was viewed as such a flop due to the merit of his own performances at Anfield where he scored at will.
In 142 games, he got 81 goals with 20 assists too. With 65 of those goals coming in the PL! But at Stamford Bridge, it genuinely seemed like someone robbed Torres of his skills. Helping Chelsea win the Europa League and the Champions League didn't put a rose filter on the pitiful 20 goals in 110 Premier League matches. Embarrassing, inexplicable misses will continue to haunt the career of one of the better strikers of the 21st century. As long as he wasn't wearing a blue shirt.
1. Alexis Sanchez - Arsenal to Manchester United for €34,000,000 plus Henrikh Mkhitaryan
It wasn't thought possible but Alexis Sanchez managed to dethrone Fernando Torres from the seat no one wants to be placed on - the throne of shame. The biggest flop in world football ever. If there was any doubt that Sanchez deserved this label after just five goals at Old Trafford when he was sold for money and Henrikh Mkhitaryan it's now gone. Not only because of the massive signing on fee and wages but because the Chilean ended up leaving Manchester on a free. His place in the infamy of transfers windows has been cemented.
Sanchez was sublime at Arsenal after representing Udinese and Barcelona at top levels. While calling Emirates his home he scored 80 goals and assisted 45 goals in a not so brilliant Gunners, apart from him. The 45 games he played for United saw him score just five times and get nine assists. The numbers are even smaller in the Premier League, only nine-goal involvements overall in 32 games.
Dishonourable mentions for biggest flops of the 2010s go to Ousmane Dembele, Wilfried Bony, Krzysztof Piatek, Andre Silva, Eliaquim Mangala, Danny Drinkwater, Patrik Schick, Geoffrey Kondogbia, and Philippe Coutinho. 
These most disappointing transfers of the last summer's transfer window better tighten up their game as they risk earning a place on future rankings of biggest transfer flops.