The sums of money being thrown around for football transfers will raise even millionaire's eyebrows. But there were times when the stories surrounding them were doing the bewildering alone. These top 10 weirdest transfers ever will remain a part of football's lore not because of the euros attached to them, but because they broke the norm of what was usual and expected.
From shady deals, over gazumps, to destinations no one would've predicted, here are the 10 weirdest football transfers ever:
Andre-Pierre Gignac from Marseille to Tigres

By Los ruidos del deporte; - Final CONCACAF, CC BY-SA 2.0, Link
There are roads less travelled and then there is unexplored territory. Powerful striker Andre-Pierre Gignac took the latter when he picked living in Mexico over combating in the top European leagues. In 2015, the now 37-year-old striker was in his prime, with 188 games for Marseille behind him, in which he bagged 77 goals and made 13 assists. English clubs were willing to pay the physical and technical strikers like him. Yet, as a free agent, Gignac, a France international, picked Tigres. Even though he was dismissed by Euro fans as someone looking for a place to be unprofessional for, Gignac ended up playing 340 games for Tigres, scoring 190 goals - many of them stunners - and making 46 assists.
Similarly, in 2021 the also Marseille player Florian Thauvin followed in his former teammate's footsteps and rejoined him in Mexico, yet he returned to Europe in 2023.
Malcom from Bordeaux to Roma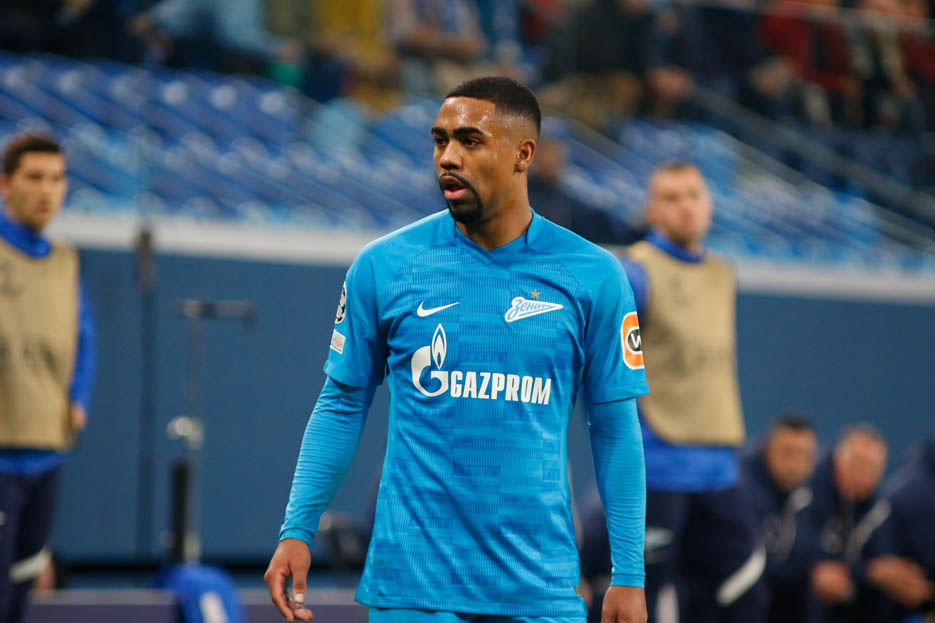 From the "blink and you might've missed it" category. Some football fans might be thinking we made a mistake because clearly, Barcelona was the one who signed the Brazilian winger from Bordeaux in the summer of 2018. Yet what's somewhat forgotten is that Roma fans were already gathered at the airport to welcome the player, and the club announced officially that they had a deal agreed. Yet a day after - Barca gazumped the €40,000,000 deal. At the time Roma's director of football Monchi said that the club could even seek legal options against the Spanish side. While Malcom's agent revealed it was a revenge move against Roma for unpolite negotiations.
Paulinho from Guangzhou Evergrande to Barcelona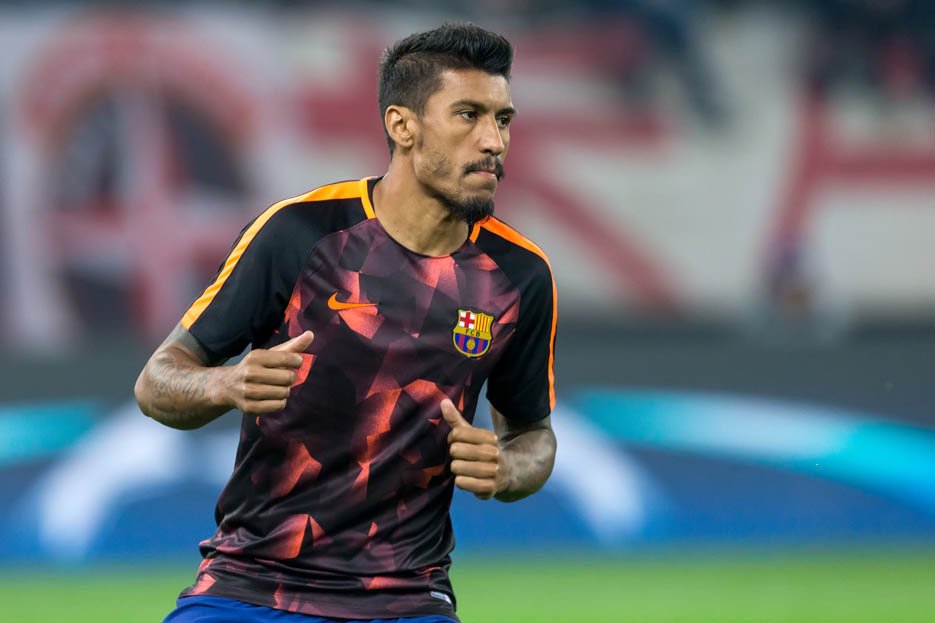 Spurs signed the Brazilian midfielder Paulinho in 2013 for nearly €20,000,000. At the hype of the China mania, he was sold at a loss to Guangzhou Evergrande two years later after playing solidly for 67 matches in a Spurs shirt. So it was mind-boggling to everyone when in late summer of 2017 Barcelona splurged €40,000,000 for a player who spent two years in China! While Barca was laughed at during the singing being announced, Paulinho turned out to be a solid signing, winning La Liga too. Making the move even weirder was the fact that Paulinho was loaned back to Guangzhou Evergrande in 2018, and then sold for €42,000,000 a year later.
Nabil Fekir from Lyon To Real Betis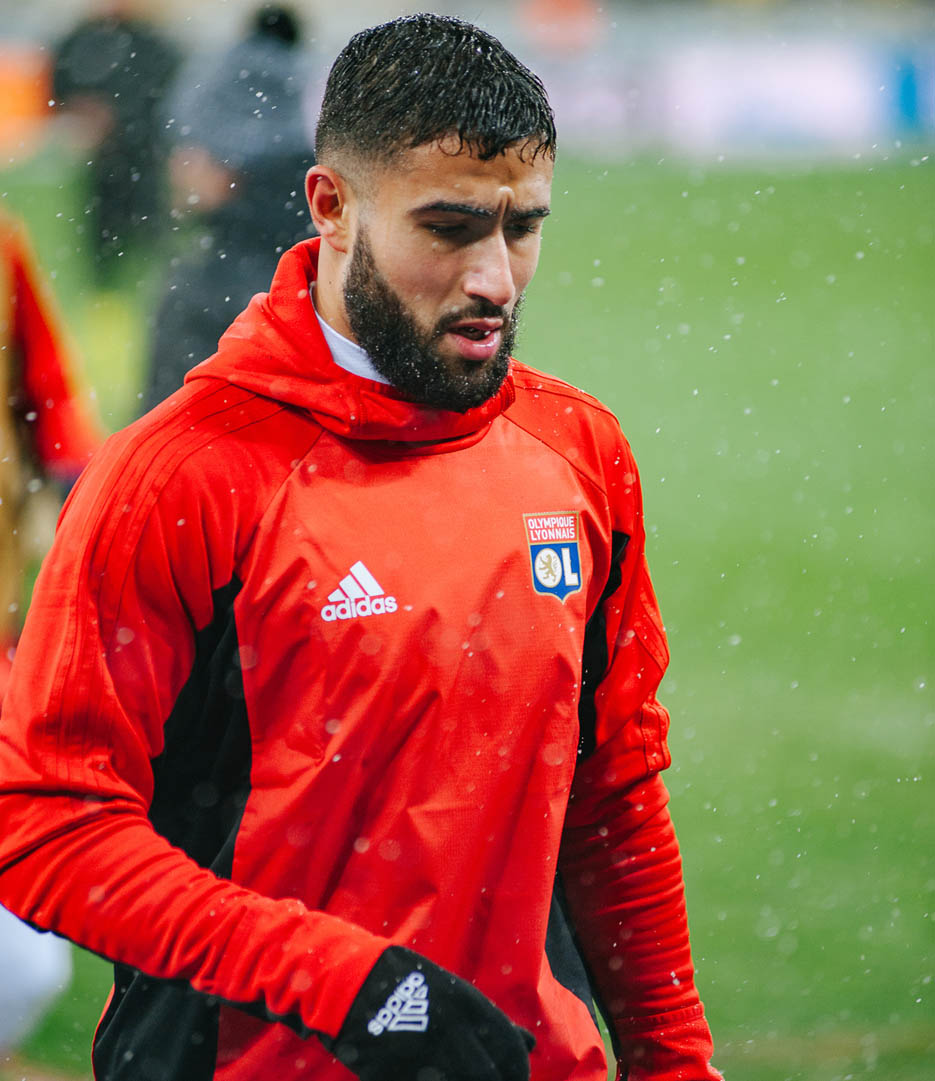 While Nabil Fekir wasn't as big of a household name as some of the players on this list, he still was a France international at the time of his 2019 move to Real Betis. Furthermore, just a year prior, Liverpool agreed to a €60,000,000 transfer for the tricky attacking midfielder, yet the move collapsed at the medical checkups. With his reputation damaged, Fekir played another season for Lyon before making a move to Real Betis of all clubs for a third of the sum LFC wanted to pay for him. While everyone expected that a man who had 69 goals and 46 assists in 193 games for Lyon would just shortly stay at Betis before moving on, he hasn't transferred since, playing 138 games scoring 28 times and making 26 assists.
Papy Djilobodji from Nantes to Chelsea

By PAD666Own work, CC BY-SA 4.0, Link
In 2023 the word "weird" is synonymous with Chelsea transfers in the way that the club is on a constant overspending shopping spree. In 2015, Papy Djilobodji's move was inexplicable as the then-solid Chelsea transfer strategy saw this largely anonymous player join the English giants on deadline day. Jose Mourinho's defence was in need of help, yet considering CFC was competing against Trabzonspor and Celtic for the Nantes CB, clearly the €3,150,000 purchase wasn't the one the Blues fans were expecting. Djilobodji was bought after being linked to Aymeric Laporte, Kostas Manolas, Marquinhos, and Ezequiel Garay. So it's no wonder he only played three minutes in a Chelsea shirt.
Jack Wilshere to Aarhus Gymnastikforening

By --Steindy, CC BY-SA 4.0, Link
No explanation needed here, just look at that club name. AGF, its abbreviation, is no more well-known, so to see the man who was touted as the most talented English player in the 21st century, sign for a Danish club at the age of 30, was wild. Even though his career was in a free-fall, he did have nearly 200 games for Arsenal behind him, 34 England caps, so it was still shocking to see him sign a short-term contract with the lesser-known club. After playing 14 games and not extending, the 31-year-old called an end to an injury-ridden career.
Javier Mascherano + Carlos Tevez from Corinthians to West Ham

Autor Casa Rosada (Argentina Presidency of the Nation), CC BY-SA 2.0, Poveznica
To see two top Argentinian talents move from an elite Brazilian club to a mid-table Premier League side in 2006 was astounding. Especially as the two were linked with the top sides of the European continent, like Real Madrid and Barcelona. Both arrived for €14,600,000 each, yet the deal was immediately after scrutiny after it was suspected that a third party, an agency, was actually owning the players' contracts. This was later confirmed, West Ham had to pay a significant fine - €6,400,000 to FIFA and forego the two Argentinians to rivals on loans. To this day, this remains one of the weirdest transfer stories ever.
Martin Braithwaite from Leganes to Barcelona
A shady and unexpected move all at once. In February of 2020, yes, February, Barcelona triggered the €18,000,000 release clause of the former Middlesbrough, Esbjerg, and Toulouse player. They were granted an exception to sign him because Ousmane Dembele suffered a long-term injury. While Leganes hasn't received such a benefit to replace Braithwaite and ended up getting relegated. Braithwaite was an emergency signing so him playing 58 games for Barca was in itself wild too, with 10 goals and five assists made. A two-way symbol of the dark times FCB pushed through in the early 2020s.
Julien Faubert from West Ham to Real Madrid (loan)

By Egghead06 at English Wikipedia, CC BY-SA 3.0, Link
Even though it was a loan, it's certainly the weirdest transfer of all time. Julien Faubert went from being a regular, but not a key player in a mid-table Premier League team, to the greatest club of all time. Back when the EPL wasn't so high above others. In 2008, Real was in need of a backup player, yet no one in the world would've guessed that they would go for the West Ham man. And pay nearly €2,000,000 for a six-month loan. With an option to buy, that was never activated, of course. The Martinique international did play two games for Real, 54 minutes in La Liga.