After selecting the 10 best transfers of the 2020/2021 season, which was a sweet struggle, now we explore the other side of the transfer market. Flops. Few of them have been colossal as teams didn't spend big because of the financial strain placed on the sport because of the lack of audience. It was harder to pick the 10 worst transfers of the 2020/2021 season, yet we arrived at a list of players who have an uphill battle in front of them this campaign.
Looking at the player impact, transfer fee, age of the player for the resale value, and other variables, we rank the 10 worst transfers of the previous football season in top five leagues.
Now, to the vilified German from the title. While everyone would list Timo Werner as one of the undeniable flops of the season we would argue that the former RB Leipzig scorer is a victim of the viral football culture. To his own fault, as he did miss several sitters. Yet, as he mentions, he would also had far better stats if a few of his shots were centimetres more precise, having hit the woodwork several times. But the 25-year-old had a solid output for his first season within a completely new attacking force, getting 27 goal involvements in 52 matches!
Chelsea also secured their objective of a top-four finish while unexpectedly winning the Champions League. So no, Werner aged 25 now, with 95 goals and 40 assists at Leipzig isn't a bad transfer so far. And he is only to get better even if CFC buys another striker as Timo would simply start operating on the left wing, which might even suit him better.
Despite getting bought for half of what West Ham paid for him, and then excelling at Ajax in the half-season with 13 goals and seven assists, Sebastian Haller still deserves a dishonourable mention. Not to his fault, as the Ajax brass simply forgot to register him for the continental matches.
10. Willian - Chelsea to Arsenal for free
Arsenal's last summer acquisition gets the inclusion as one of the worst transfers despite arriving on a free. Not only did the Gunners have their worst season in recent history, while Willian was heavily involved, the 32-year-old barely made an impact despite getting the wages a player of his renome wanted. After one season at the Emirates, Willian has one goal to show for it, and seven assists, two in Europa League and five in the league. Yet he is tied to the club for another two seasons while being the club's third-biggest earner at €224,000 per week!
As a veteran of the game and of the Premier League, Willian was supposed to lead the side yet the Gunners seemed rudderless across the pitch.
9. Olivier Ntcham - Celtic to Marseille on loan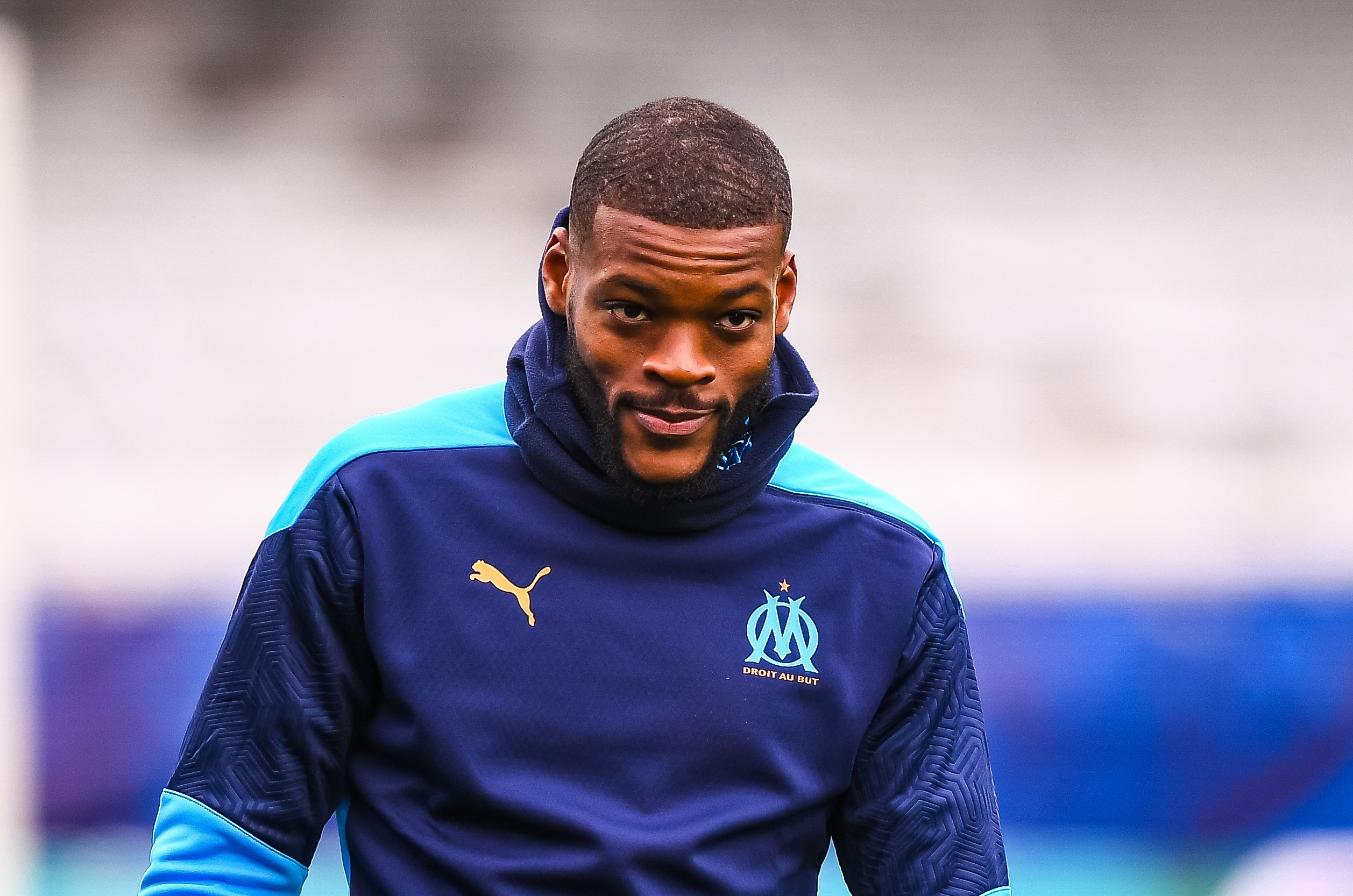 Sometimes the player's cost is not just in his value, but in how the club is deemed to look because of the transfer. That is the legacy of Olivier Ntcham at Marseille as his move from Celtic caused the well-known manager Andre Villas-Boas to resign after throwing a tantrum. AVB openly went out in public to say that he didn't want Ntcham and knew nothing of his transfer.
Ntcham had the option for a permanent move in his loan, for a price of €3,500,000. Yet it wasn't the deal that made Villas-Boas ragequit, it was the fact that the sporting director, who has since turned the president of the club, went over his head. The central midfielder ended up playing in six games for OM, only for 207 minutes before returning to Celtic with a tarnished reputation.
8. Donny van de Beek - Ajax to Manchester United for €45,000,000
While Donny van de Beek is a no-brainer purchase for most clubs, and Ajax's third generational talent was on the shopping list of both El Clasico rivals, his move ended up being one of the worst of the 2020/2021 season. Particularly for the player himself. But Manchester United also suffered as the side invested a hefty sum for a player who doesn't have a place in the team.
Bruno Fernandes is the main attacking midfielder and will be starting almost exclusively at that position. Further down the line is somewhere where DVDB could play, and has, but Paul Pogba is a bigger authority and at his natural position. With the winger system Ole Gunnar Solskjaer plays, Van de Beek can play only as a reserve AMC or a false 9 of sorts, which is rarely implemented at Old Trafford. The Dutchman played 36 games, scoring one goal and making two assists and he would be ranked much higher if not for his age being 24 and the fact that his talent is still unquestioned. Only his off-pitch career decision making.
7. Alexander Sorloth - Crystal Palace to RB Leipzig for €20,000,000
One of the biggest disappointments of the previous transfer season, Alexander Sorloth arrived in Germany after being red hot in Turkey on loan from Crystal Palace. In his 49 games for Trabzonspor he scored 33 goals and made 11 assists, yet the Bundesliga is a different level. Even though RB Leipzig utilized big strikers before and during Sorloth's first season, like Youssuf Poulsen, the Norweigan 25-year-old managed to bag only six goals and three assists for Julian Nagelsmann's side.
For a short summer it seemed like Norway will have two tall scoring machines in the Bundesliga but now it's clear that RB has given up on Sorloth in terms of leading the line. Andre Silva has arrived in the summer of 2021 and Sorloth will either move on or be satisfied with an episodic role.
6. Vedat Muriqi - Fenerbahce to Lazio for €18,500,000
Riding into the 2020/2021 season on top of their long-awaited Champions League qualification, Lazio was banking on the summer transfer window heavily. Their biggest purchase was devastatingly a dud. Another player who excelled in Turkey failed short in the top five leagues as Vedat Muriqi scored 17 in his 36 games for Fenerbahce with seven assists, to earn the call of Igli Tare, Lazio's usually precise sporting director.
Yet the tall striker failed to make an impact, playing only for 1,182 minutes for the Biancocelesti. Over 34 games, scoring only one goal in the league, getting another one in the cup with the lone assist of his Lazio era which will end shortly as the fans are protesting against him loudly.
5. Rhian Brewster - Liverpool to Sheffield United for €26,000,000
It's easy to fill up this list of the worst transfers of the season with solely Premier League clubs' purchases, as the English sides have such spending power that it makes their misses all that more obvious. Sheffield United placed a €26,000,000 bet on Rhian Brewster, a player who turned 21 in the spring of 2021, and they lost their first league status in return. The young centre-forward played 30 games and failed to score or assist his teammates in the relegation battle.
LFC made a solid profit on a player who only had a solid half-season for the Championship side Swansea City on loan. Brewster scored 11 goals in 22 matches, so in such a competitive market the Blades jumped the gun and got cut. Brewster might find his form in the second league again, and with him being so young there is hope of a return on investment. Yet the timing of placing such a bet on the young player made this one of the worst deals of the previous season.
4. Thomas Partey - Atletico Madrid to Arsenal €50,000,000
Seen as one of the better transfers Arsenal has made in the past several years, even though the fee wasn't cheap at straight €50,000,000 Thomas Partey's first season didn't look promising. For such a massive signing, of a player in his prime, aged 28, Partey left much to be desired. Even his dynamism was missing as the Ghanian battled with injuries as well.
His first year concluded without a goal and with only three assists in what is certainly the worst Arsenal season in a long time. At Atletico, Partey was competing in CL elimination rounds regularly, now he will be without midweek games entirely. As Partey is 28 and came with such a heavy price-tag, if his form doesn't improve the Gunners might have another case similar to Ozil on their hand with a contract until 2025.
3. Victor Osimhen - Lille to Napoli for €70,000,000
Napoli's eccentric president Aurelio de Laurentiis surprised footballing Europe when he bought Victor Osimhen last summer in a deal that might end up costing the club €82,000,000. Although probably not, according to how the 22-year-old has been playing in his debutant season. Still, it's a significant amount of money for the club that failed to secure a Champions League placement in the season preceding the transfer. Osimhen arrived from Lille with only one solid season in top five leagues, scoring 18 goals and making six assists for Lille. Because the season was cut short in France, the stats might've looked better than first thought and Napoli jumped the gun.
Osimhen ended up playing only 30 games for Napoli and scored 10 goals and three assists. Which isn't bad for a player who is about to turn 23 in his first season in Serie A, but Osimhen doesn't seem like he will ever justify the price tag with which he came. Now, Napoli also missed on CL football and transfers to solidify the team will be harder to make.
2. Arthur Melo - Barcelona to Juventus for Miralem Pjanic and €12,000,000
Officially the second-biggest purchase of the last season, Arthur was a part of a deal that at first seemed like Juventus fleeced Barcelona. In the end, it seems that both teams overburdened their books with this swap deal which included Juventus paying extra money too. The 24-year-old Brazilian was valued at €12,000,000 than Miralem Pjanic which went the other way alongside the money. So, buying the young player with 72 games for Barca under those conditions looked like a brilliant piece of business.
Yet, Arthur returned only one goal and no assists in 32 games he played for the struggling Juventus side that barely secured a top four finish. But the bigger problem is that Arthur Melo's reputation took an even bigger hit as even his manager Andrea Pirlo had come out in public and stated that the Brazilian's vision is just not there. For a player whose job is to construct the game, that is a serious issue that might not be possible to resolve past his current age. His inability to do so, was one of the main blocking points for a side led by the man who was known for doing exactly what Melo can't.
1. Miralem Pjanic - Juventus to Barcelona in a swap deal
A transfer that was deemed the worst as soon as the transfer window started and one that has stayed as such after a year. What was Barcelona brass thinking when they decided to exchange a younger player for a man who is in his thirties and spent his whole career playing in the slowest of the top five leagues, is beyond anyone. Somehow, Juventus convinced Barca that Pjanic was worth €60,000,000 in the deal after which not one side of four was satisfied.
Pjanic, now aged 31, played in 30 games for Barcelona, mostly coming on from the bench and rarely getting the all 90 minutes. His time at Barca has nothing to show for in terms of direct goal contributions. The Bosnian international has a deal until 2024 and with Ronald Koeman not valuing him a lot, his next season will likely see an even diminished participation. He is currently primarily a problem because his wages are a part of the reason why Lionel Messi can't extend and if the club is to sell him, it would be at a massive loss.