Winter transfer windows are never eventful as any single month in the summer transfer windows but the 2021 one was especially dim. Not only because of the financial crisis that hit all clubs across the world but also because the last transfer window was finished only three months ago. There hasn't been as much time to see what's missing and who disappointed. Yet, there were still major moves as the biggest winter transfers 2021 edition brought record-breaking purchases for European royalty and saw top talents move as well.
The list of 12 biggest winter transfers 2021 will not include the deals that were already made. like that of Geoffrey Kondogbia who played for Atletico Madrid 12 times already. Or Amad Diallo, as he was announced on the last day of the summer transfer window. Nor the biggest move of the market, the purchase of Said Benrahma, as his fee was included in the loan deal West Ham had him on.
12. Carlos Fernandez from Sevilla to Real Sociedad for €10,000,000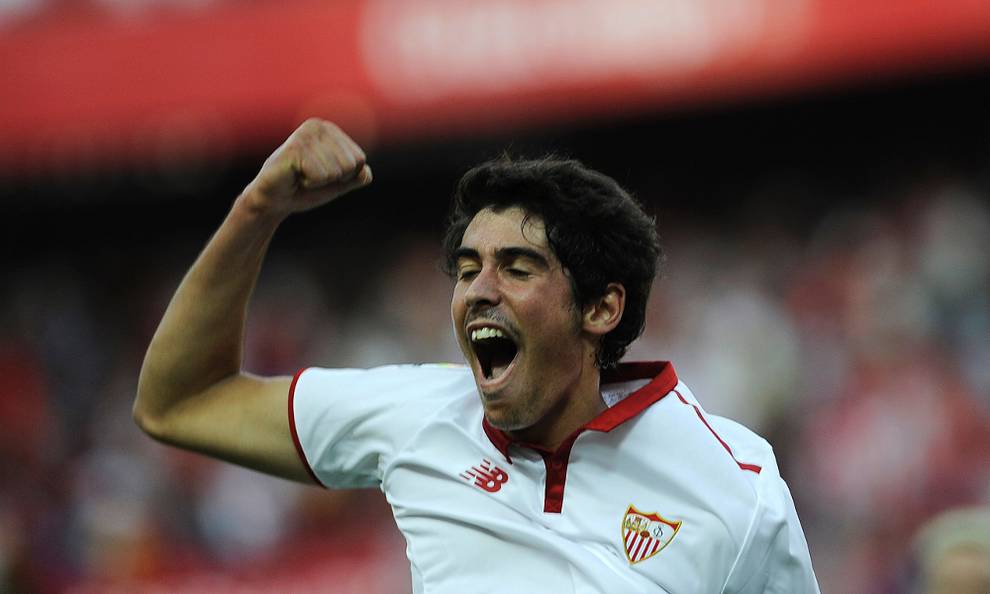 Coming on a massive six and a half year contract, Carlos Fernandez clearly has the confidence of the Real Sociedad's recruitment team despite being deemed not wanted at Sevilla. While the San Sebastian crowd had some good pulls in the past years, especially in attack. The 24-year-old forward had only sporadic appearances for Sevilla and played a solid 34 game La Liga season on loan with Granada in 2019/2020, scoring 10 goals. Overall, he got 14 goals and four assists in 40 games and that made Sociedad roll the dice on the Spaniard.
11. Manolo Portanova from Juventus to Genoa for €10,000,000
Joining the club his father Daniele represented too, Manolo Portanova became Genoa's eight biggest signings ever. In a way, his move is a swap deal for the player further down the list, as Juventus gave away this 20-year-old midfielder and Elia Petrelli for a year younger player. Yet, for the books, it's a transfer. Portanova played only four games of senior football so it is a big investment on Il Grifione's side.
10. Jeremie Frimpong from Celtic to Bayer Leverkusen €11,000,000
One of two departures from Celtic in the winter, the right-back Jeremie Frimpong had an interesting career trajectory at only 20. Having started in the Manchester City academy while playing for youth sides of Netherlands, all before moving to Celtic in 2019. His experience in a physical league, alongside continental games, suggested him to Bayer's sporting director Simon Rolfes. Right-backs fee is understood to be in the region of €11,000,000. Celtic could receive an additional €2.5 million thanks to bonus payments. He signed a contract until 2025.

9. Joakim Maehle from Genk to Atalanta for €11,000,000
Another right-back on the list and another young player, as the Danish 23-year-old made a move from the Belgian league and Genk to a top-five European league with Atalanta. La Dea has been building something special these past years and an investment in Maehle was on the cards ever since Timothy Castagne moved on to Leicester. The six-time capped Danish player signed a four and a half year contract with the club.

8. Brenner from Sao Paolo to FC Cincinnati for €11,820,000
Quite the peculiar top winter transfer as it shows that the landscape is somewhat changing. European teams don't have to compete only with each other for the top South American talents, now the MLS clubs are picking them up too. Aged 21, Brenner scored 24 goals in 54 matches played for Sao Paolo as a striker. Now, the Brazilian became the American league's fifth-biggest signing.
7. Dennis Man from FCSB to Parma for €13,000,000
It has been a while since a young player from Romania has been making ways in the Serie A but Parma has their pick. The resurrected club is actively trying to stay up and the 22-year-old former player of Steaua has arrived as their 12th biggest signing ever. But the second biggest in the last 10 years. Man is young, but has already scored plenty for FCSB as a forward and a right-winger, 49 goals and 29 assists in 146 games with six matches for the senior national team. He is locked up until 2025 and is one of the most intriguing winter market 2021 captures.
6. Morgan Sanson from Marseille to Aston Villa for €16,000,000
One of the bigger profile signings as it is, surprisingly, the only of the biggest transfers windows of 2021 made by a Premier League club. Aston Villa had a great summer shopping spree and they continued to do well with their new sporting director Johan Lange. Sanson's importance to Marseille was shown by his former manager Andre Villas-Boas quitting as the team brought an inadequate replacement that doesn't have similarities to Sanson. The central-midfielder is entering his prime at 26 and his transfer might cost the Villains' extra €3,000,000 if the performance bonus clauses are activated.
5. Paulinho from Braga to Sporting Lisbon €16,000,000
Sporting Lisbon is chasing their first title since 2002 and armed with the money from the Bruno Fernandes move, the Lions made one of the biggest purchases of the 2021 winter transfer window. Powerful striker Paulinho arrives with a record of 63 goals scored and 24 assisted for Braga, where he played in 153 games. Aged 28, he is the oldest man on this list of biggest winter transfers and Sporting will likely not sell him for profit in the next four and a half years of his contract.
4. Krepin Diatta from Club Brugge to Monaco for €16,000,000
Yet another player making a move from the Belgian league and sort of graduating in Ligue 1. Monaco is banking on the right-winger to deliver with performances and possibly be the next in line major sale of the club. At Club Brugge, the 21-year-old played in 95 games and scored 20 goals while making 11 assists. The Senegalese signed a contract until 2025 while some reports state that AS Monaco paid up to €20,000,000.
3. Nicolo Rovella from Genoa to Juventus for €18,000,000
The man who made the Manolo Portanova move to Genoa happen. Nicolo Rovella continues Juventus' tradition of grabbing young talents before other teams assemble the money to purchase them come summer.
Rovella, a defensive midfielder, has played only 14 games for the senior team of Il Grifioni but it was enough for Juve's recruitment team. The sale is even more impressive and would top this list of biggest winter transfers in 2021, as it has bonus fees that could rise up to €20,000,000. Making Rovella's final fee be €38,000,000! He signed a contract until 2024 with the Old Lady but moved back to Genoa on loan.
2. Dominik Szoboszlai from Red Bull Salzburg to RB Leipzig for €20,000,000
Certainly the biggest talent that changed clubs in the 2021 winter transfer market. Dominik Szoboszlai was on the top of the shortlist of many clubs', yet he stayed within the Red Bull family and graduated to the German Bundesliga. As the clauses were strict, the Hungarian's deal was announced in December.
The 20-year-old versatile winger scored 26 goals and made 35 assists for the Austrian side before signing a contract with the German Red Bulls until 2025.
1. Sebastian Haller - €22,500,000
The biggest winter transfer of 2021 and the biggest purchase in the history of Ajax. But Sebastian Haller will have to work hard to lose the moniker of one of the biggest transfer flops made by Premier League clubs in recent times. As he was re-sold for less than half of what he was brought in, a year and a half after he came to London. At West Ham, they were scared of possibly not getting even that in the future. But Ajax was excited to take the player and reunite him with Erik Ten Hag.
But maybe a bit too much excited as the club forgot to register him for the Europa League making this top winter transfer of 2021 a laughing matter in another way as well. Yet, he already started firing and scored two goals while assisting four for the Lancers, in seven games.