SportMarket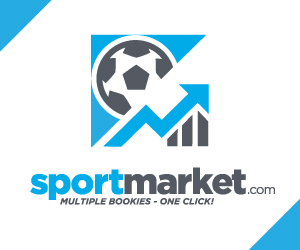 SportMarket is one of the biggest and most reliable Sports betting brokerages in the world! Their service is free of charge since they earn via commission and traffic they send to bookmakers. If you are a successful punter many bookmakers will close your account or offer you very small limits. By using Sportmarket you will never have that problem as they will NEVER limit winning players.
All serious sports bettors that want to get the most out of their hobby/work will greatly benefit from using Sportmarket Pro. Always placing your bets at the best odds available in the market will make a big difference over time. On top of that you will only need to keep a single account funded. Very convenient!
On top of great and stabile platform, they have a really good and fast customer support service.